Many Celtic fans have been talking about the comments that Neil Lennon recently made about striker Leigh Griffiths.
Lennon was recently vocal about Griffiths' fitness issues after the striker was left behind at Lennoxtown when the Celtic squad flew to France for their pre-season friendlies. Lennon recently publicly criticised Griffiths, saying that he's not 'happy' with the Scotsman and it would have been 'pointless' to bring him with the rest of the team.
Lennon said that Griffiths needs to stop his social media 'nonsense' and that he needs to 'get his head down' and get his fitness back on track.
The Twitter account of the Grand Auld Podcast posted images of Lennon's remarks and this caught the attention of many Celtic fans. Many of them had criticism for Griffiths.
Griff has been given a lot of support, especially from Lenny, he has let himself down and looks to on his way out. Shame, another career wasted.

— Look! a squirrel (@Celtusthechief) July 16, 2020
Is Leigh Griffiths done at Celtic?
Yes, he's done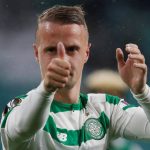 No, he's here to stay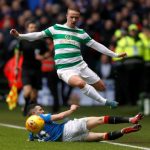 Sounds ominous for him.
Understand he has mental health issues and I'm sure thats a major factor here but sounds like he's just not putting the effort in to get better.
And club has been very understanding with him so as Neil says balls in his court.

— Tom Green (@TomGreen9inarow) July 17, 2020
Good to see an honest answer and no hidden messages from Lenny. Griff can only blame himself. He's a cracking wee player when he's on it but he's had more than a fair crack at it. Could have played his last game for us. Shame if that's the case.

— GMac?????????? (@garymca66) July 16, 2020
Get him out the door, fair play to Lennon for being straight about it! https://t.co/VvB3YmgAL2

— Joe T (@joetracey7) July 16, 2020
Seems the club has had enough of him. Such a waste of talent. On his day he's a great finisher. That partnership he struck up with eddy this year was brilliant. I was really looking forward to seeing it next season.

— Garngadbhoy (@shamrockbhoy7) July 17, 2020
Looks like Griff is finished at Celtic then

— James Morrison (@jmorrison031) July 16, 2020
Scott Brown has also talked about Griffiths recently. The midfielder said that while the other players have worked hard on their fitness, Griffiths needs to make sure he does that as well.
Lennon's comments though left some other Celtic fans criticising the striker.
Gutted to see Griff has let himself down. Hes been given enough chances and needs to sort himself out. Get rid of social media and get the head down. I fear his time at celtic is up now judging by Lennys comments

— Ross McCluskey (@RossMcCluskey) July 16, 2020
He'll be on his way out soon, bad for Scotland as I don't think we have a better striker than him at this current time either.

— Fergus the fox (@BrokvilleFC) July 17, 2020
Personally don't think he'll ever play for Celtic again, be loaned out this coming season. For a 29 year old his behaviour is nothing short of embarrassing…meant to be a professional footballer but acts more like a pub player.

— CMac (@CMackie659) July 16, 2020
@MartinLaughlin3 game over for griff

— Grant T (@Grantybhoy8) July 17, 2020
Like Lennon, many fans aren't happy with Griffiths and some of them believe that they've seen the last of the striker in a Hoops jersey.
The 29-year-old had contributed to 15 goals in 31 games in all competitions for the Hoops in the 2019/20 season. He managed to score seven league goals in 2020 and this included a hat-trick against St. Mirren (as per Transfermarkt).
This shows that Griffiths can still be a vital player on his day. Celtic fans should hope that he gets his fitness back on track soon.