Many Celtic fans have been buzzing at the latest tweet that Chris Sutton recently relayed on social media.
Sutton's post concerned Brendan Rodgers, specifically concerning whether or not Leicester City boss regrets leaving Celtic, after the Foxes missed out on the chance to finish inside the Premier League's top four.
Sutton's tweet caught the attention of many Celtic fans. They flocked to the club legend's tweet and made their opinion about Rodgers very clear.
No he went for the money and the stepping stone to his ultimate goal one of the top 4 in the EPL. A mercenary who did well for @CelticFC and I thank him for that HH

— Celtic Gossip (@CelticGossip) July 26, 2020
Does Rodgers get undeserved stick from Celtic fans?
Yes, he does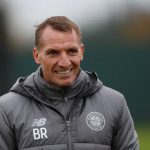 No, he deserves it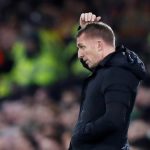 I bet not. But I'd also bet that ALL Celtic fans will go to bed tonight with a smile on their faces. ?

— ????? ???????? (@PrinceOfLurg) July 26, 2020
Probably not! And if he does he only needs to check his wage slip, if that doesn't convince him I'm sure if he looks at the budget he will be satisfied? Either way he's still a RAT ?.

— Clancy67 (@clancy1888) July 26, 2020
These Celtic fans don't seem to have a positive opinion about Rodgers, with one fan calling him a 'mercenary' and another calling him a 'rat' for leaving Parkhead for Leicester. Not just them, but some other Hoops fans expressed their anger for Rodgers as well.
He inherited a decent team bought players that worked most didn't ttoo interested in his own self tried to screw us over when he left wanting back room lads players I wasn't excited reading when we got him wasn't bothered he left Celtic will always stand proud hail hail ?

— alan (@alan30050238) July 26, 2020
Let's wonder, champions league? a place in history, 10 in a row and and a legend forever, Chris you're more a legend than he'll ever be, you never claimed to be a supporter when you arrived, however you became part of the fabric of us ??

— ROAN (@RoanBrian) July 26, 2020
He will be on the scrap heap next week

— Kevin Duffy (@KevinDu55334390) July 26, 2020
He won't. He made lots of money due to the move

— Lennonowski (@GorbalsCelt) July 26, 2020
It was always a step down joining a smaller club

— c ?? (@hctelfih) July 26, 2020
This suggests that Celtic fans don't have a liking for Rodgers and are still angry at the fact that he left the Hoops in the February of 2019 to join Leicester. As a result, some of them seem glad that Leicester have missed out on the top four.
Rodgers won two Premiership titles at Celtic and helped them win as many Scottish Cup titles as well. The former Liverpool boss won three League Cup crowns at Parkhead as well (via Transfermarkt).
This clearly proves that Rodgers did contribute a lot at Celtic and perhaps, he deserves credit for that. So, in our opinion, Celtic fans should respect him a bit more.