Celtic pundit Allan Edgar has delivered his verdict on the club's links with a move to sign former Burnley and Manchester City goalkeeper Joe Hart.
Edgar appeared on the latest episode of the Cynic podcast and a discussion took place about how the Hoops could be operating in the summer transfer window. Edgar, though, talked about Hart and made it clear that he believes the Hoops should not sign the Englishman.
Hart has been linked with a move to Parkhead in recent days and a source recently told the Daily Record that the Hoops have held talks with the goalkeeper's representatives.
While talking about Hart's links with a move to Celtic, Edgar said: "There's nothing in the Joe Hart to Celtic thing that gives you cause for hope. I think the problem is that his numbers aren't very good. He is not a very good shot-stopper. He's not particularly commanding. His distribution's actually okay. 
"But as we've seen this year – I feel as if the way Neil Lennon is going to play, the emphasis [will be] on having a goalkeeper who can win you matches or get you points where you weren't going to get them before and we've had that in abundance this year with Fraser Forster."
Who would you prefer at Celtic?
I'd sign Hart
Forster, of course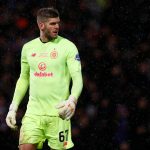 "If you can't get Fraser Forster in, I have to believe that there's a better option out there than Joe Hart because Joe Hart won't come cheap either. So, I don't think it's a cheap option. It doesn't excite me and I don't think it's a right move."
Edgar clearly has a negative opinion about these rumours and feels that there may be better options out there for the Hoops than Hart at this point.
TIF Thoughts…
STV have recently reported that Forster will not stay at Parkhead for the 2020/21 season as he wants to fight for his place at Southampton. That should come as bad news for Edgar and Celtic fans who would've been wishing to see the club sign the Saints man instead of Hart.
Hart's contract with Burnley expired at the end of June and he is currently a free agent. But he didn't make a single Premier League appearance for the Clarets in the 2019/20 season. So it shows that signing him could a big risk for the Hoops.
As the club are looking to win a tenth Premiership title in a row next season, they might need tried and tested options to play in the first-team who will offer them a higher guarantee of winning. They can't take risks at this point and going by Hart's recent record, he might be a risk worth avoiding.