Celtic legend Chris Sutton has delivered his verdict on the club's chances of keeping Fraser Forster at Parkhead.
Sutton was recently a guest on the latest episode of the Record Celtic podcast and the panel discussed many issues surrounding the club right now. One topic of debate was Forster, and Sutton had certain things to say about the English goalkeeper.
Forster had spent the 2019/20 season on loan at Parkhead and it has been reported that the Hoops are currently 'working' on a deal to keep the goalkeeper. More recently, STV has reported that Forster has opted to stay at Southampton and he won't be joining Celtic.
But while talking on the podcast, Sutton said that Forster might have to ask for a move to Celtic or he might not get the transfer to Parkhead.
The Hoops legend said: "At the moment, it's probably all pretty amicable and nicey-nice, and I don't know whether there's an agent involved or whatever. The clubs will be speaking to [each other] and trying to get the deal done.
"But there will come a time when Fraser Forster may have to dig his heels in and kick up a bit of a stink to make sure it does happen and tell them that he wants to go there and they need to make it happen."
Should Forster hand in a transfer request at Southampton?
Yes!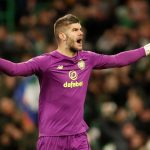 No, it's up to him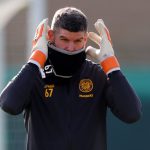 "Because he still does have power within the fact that he is on such a big, big wage. I'm not very good at maths, but if you're on £70-80,000 a week, that's a lot of money for any club in the world to be forking out for a player who can't even get on the bench."
Clearly, Sutton believes that this move might not happen unless Forster asks for it. It was reported by Football Insider recently that Forster indeed is on a big wage at Southampton and it is strange, considering he wasn't even a regular for them in the 2018/19 campaign.
TIF Thoughts…
As mentioned above, there are conflicting reports about whether the Hoops will be able to sign Forster or not. But STV has claimed that the goalkeeper has now made it clear that he will fight for a first-team spot at Southampton after having held talks with the Saints recently.
So by the looks of things, the opposite of what Sutton says is happening. Instead of wanting to force through a move to Celtic, he's made it clear that he would fight it out at Southampton.
That will be heartbreaking for Celtic fans, considering Forster was a regular in the 2019/20 campaign. While no one knows how reliable those claims from STV are, Hoops fans can hope that Forster follows the process that Sutton has set out.