Ex-Scotland international James McFadden appeared on a recent edition of the BBC's Sportsound Scottish Football podcast to discuss the latest goings-on in Scottish football and the ex-Everton forward shared some advice for Celtic attacker Leigh Griffiths during this podcast. 
Griffiths did not travel with the Hoops for their pre-season trip to France, as the club allegedly deemed him to be too unfit, as per The Scottish Sun. The 29-year-old's current fitness problem is the latest in a line of issues that Griffiths has had during his time at Parkhead and the Hoops' current manager, Neil Lennon, isn't the first Celtic boss to have problems with Griffiths. 
Lennon's predecessor Brendan Rodgers also had problems with Griffiths and as per The Glasgow Times, 'had Rodgers [who left Celtic in February 2019] stayed, Griffiths would no longer be a Celtic player.' This article from The Glasgow Times also states that while Lennon has tried to 'get the best out of' Griffiths, he is now 'furious' with the attacker. 
McFadden discussed Griffiths' latest issues during his appearance on a recent edition of the BBC's Sportsound Scottish Football podcast, saying:
"If you're deemed unfit, that's the management making a decision, not because he's looking at him saying – 'you look unfit, you can't move,' it's because [of] his weight, his body fat, they would've been tested. Every facet of their physical ability, their strength test, their reactions, everything would've been tested for the comeback." 
McFadden was then asked what advice he would give to Griffiths and the 37-year-old gave the Celtic man this advice:
"Just work hard, make sure that you can, if possible, make up for it. [During] the time Celtic are away, make sure that you're back to a level so that – you're not going to be at the same level as the [other] players because you're missing [three] games, – but make sure that your weight's at the correct place, your body fat's at the correct place, you're fit, you're not at risk of injury. Keep your head down. Just keep your head down."
Is this good advice from McFadden?
YES, GRIFFITHS SHOULD LISTEN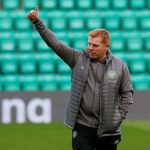 NO, GRIFFITHS SHOULDN'T LISTEN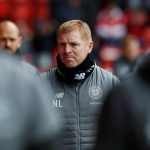 TIF Thoughts…
Considering that Lennon is said to be 'furious' with Griffiths due to his current fitness issues, it may be wise of the attacker to put in the effort to make up for the poor condition in which he allegedly returned after lockdown, as McFadden suggested, in order to try and improve his relationship with the Celtic boss.