The Express and Star journalist Nathan Judah has discussed the recent transfer rumours linking Adama Traore with Liverpool.
As reported by The Sun in May, the Spanish winger is at the top of Jurgen Klopp's 'summer hit list' as the German manager wants to bolster his front three.
However, Manchester United, Manchester City and Bayern Munich have also been touted as some of the other supposedly interested parties (per Le 10 Sport).
So, in the latest episode of the E&S Wolves Podcast, Judah discussed the eventuality of a large transfer offer from the Reds arriving for the winger in the summer.
He said: "If Liverpool offer £80m for Adama Traore and Traore wants to go and Wolves are happy with the price; I don't have a problem.
"I don't think we'll be mourning it because it's an incredible figure to get for a player that has been developed and obviously has got that kind of market value in Europe.
"But at the same time, I don't think people are going to be like, 'Oh, well, we've lost him now. Now we're going to have to rebuild' or anything like that, like it is for a lot of clubs who have built up this star player but no one else around them – a.k.a. Jack Grealish or someone like that.
"Wolves have got so many stars, so many assets, so much quality. It sounds stupid, but they can get away with getting huge money for him and keep on going. Maybe buy one or two replacements with that, it's absolutely fine."
TIF Thoughts…
As can be seen in what Judah had to say, it seems that he believes the Old Gold would be fine if they sold Traore for big money in the summer.
If a transfer offer of £80m arrived from Liverpool for Adama Traore, would you want it accepted?
Yes, would be huge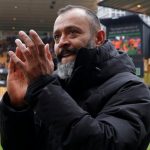 No, that's not enough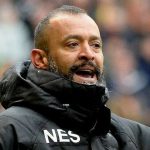 However, the Spaniard has been the club's best-performing player in the Premier League this season with a 7.58/10 average rating (per WhoScored), so, it seems likely that his departure would have some form of negative impact.