On a recent edition of the Football Social Daily podcast, Niall McCaughan, Jim Salveson and Alex Boardman shared their thoughts on the latest goings-on in the Premier League and at one point during the show, the panel spent some time discussing West Ham United attacker Sebastien Haller. 
Haller joined the Hammers from German Bundesliga side Eintracht Frankfurt for a club-record fee worth 'up to £45m' last summer and this season, the 26-year-old Frenchman has scored seven goals in 28 Premier League appearances for the Irons, which makes him the club's top league goalscorer for the 2019/20 campaign at present. 
In addition to that, football stats website WhoScored have given Haller an average overall rating of 7.18 for the 2019/20 Premier League campaign, which makes him West Ham's second-highest rated player in England's top-flight this term. 
Haller was out of action for the Irons' first four Premier League games following English football's restart in June as he was struggling with an injury. However, the attacker returned to play a part in West Ham's 1-0 loss to Burnley earlier this week, making a substitute appearance in that game. 
During this recent edition of the Football Social Daily podcast, both McCaughan and Boardman were critical of Haller's performance in the Irons' recent loss to Burnley, however, Salveson shared an opposing view to his fellow panellist's on this show. 
Salveson said: "I have to say, if West Ham do stay in the Premier League, and if Sebastien Haller stays at the club, I think there's still a decent striker in there. We've seen enough flashes of him."
The podcast guest went on to say: "He looked decent and he looked sharp at the start of the season. That kind of ebbed away a bit, his confidence went as the team's confidence went as well. 
"I think a full season in the Premier League this year, a bit of building around him next year, and he could be the man for West Ham. The problem is, there's been no depth this season. So if Sebastien Haller's not been playing, we've played people like [Michail] Antonio up front, who did really well against Chelsea, but he's a right-back."
Do you still have faith in Sebastien Haller?
YES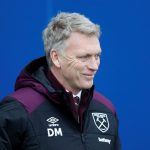 NO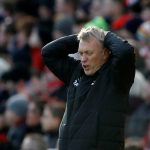 TIF Thoughts…
Considering that the Hammers are in a relegation battle, it may be understandable why their club-record signing Haller has been receiving some criticism, as due to his price tag, more expectation may be placed on him than other players to help the club to secure Premier League safety. 
However, he has scored more Premier League goals than any other Irons player in his first season at the club and according to WhoScored, he has been one of West Ham's best performers this season, so it may be harsh to blame him for a disappointing season and it might be understandable why Salveson jumped to his defence on this podcast.