Speaking recently on The Guardian's Football Weekly podcast, Jonathan Fadugba took to the defence of Eric Dier, following the FA handing the Tottenham Hotspur player a four-game ban.
The ban comes in relation to Dier's actions back in March, when, shortly following Tottenham's fifth-round FA Cup defeat to Norwich City, the player jumped over the advertising hoardings and into the stands to confront a Spurs fan, who had been involved in an argument with the defensive midfielder's brother.
It is reported that Dier had admitted an 'improper conduct' charge by the FA, but, in his defence, also said that his actions were not aggressive.
Despite this, the FA found that the England international's were indeed 'threatening' and thus handed a four-game ban, as well as a £40,000 fine, to the player.
However, when discussing Dier's ban on The Guardian's Football Weekly podcast, Jonathan Fadugba defended Dier, stating that, although he could see why the FA imposed the ban, players should not have to put up with the abuse that they receive during matches.
He said: "I think it was one of those ones where the commission probably shrug their shoulders during the meeting and say: 'Listen, we understand where you're coming from, but we kind of have to ban you.'
"I think the principles behind it, maybe you can say 'yeah, he was getting ridiculous abuse', and should players put up with that? Especially when their family's getting abused.
"But at the same time, you can't really use that as an excuse to then say 'there'll be no punishment' because it would set quite a dangerous precedent.
"So I think it was perhaps one of those where they concluded that you're on the naughty step, smacked bottom-type thing: 'We understand you, but we're going to have to punish you.'"
TIF Thoughts…
We have to agree with Fadugba, as it is quite easy to see why Dier reacted in the way he did – particularly after a frustrating defeat – however, there are also certain standards to which footballers have to adhere.
Have the FA been overly harsh with Eric Dier's ban?
Yes, it's far too harsh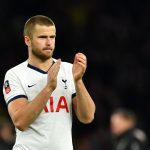 No, it's about right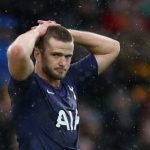 Having said this, a four-game ban does seem slightly harsh on Dier.