Tottenham Hotspur-focused Twitter account @LastWordOnSpurs shared some footage of a post-match interview featuring Spurs captain Hugo Lloris following the Lilywhites' 0-0 draw with Bournemouth on Thursday evening and this post caught the attention of plenty of Tottenham fans. 
Lloris commented on his side's performance in Thursday's game in this post-match interview, saying: "We have no excuses. We should have been able to do more and to do better, especially in the final third. We had a lot of opportunities in the final third, but we didn't create too much."
Despite keeping 64.3% of the possession in Thursday's game, Spurs only played half as many key passes as Bournemouth in this fixture according to WhoScored, so Lloris may be correct in saying that his side "didn't create too much" in the final third. 
During this interview, the goalkeeper then went on to look ahead to Sunday's North London derby which will see Tottenham host Arsenal. The Spurs 'keeper said: "Now we need to move on, there's another game on Sunday. Every point matters at this part of the season. It's going to be a big battle again and we must be ready for that."
After the footage of this post-match interview featuring Lloris was shared on Twitter by @LastWordOnSpurs, some Tottenham fans responded to this tweet to share their thoughts on the French goalkeeper's comments.
?? Hugo Lloris insists Spurs' performance against Bournemouth was not anywhere near good enough:

?"We have no excuses. We should have been able to do more. There is another game on Sunday. It's going to be a big battle, we have to be ready."#THFC #COYSpic.twitter.com/VyD8O8tqHI

— Last Word On Spurs? (@LastWordOnSpurs) July 10, 2020
Some Spurs fans were critical of the club captain's post-match interview. 
Same thing said everytime,if we win, they say we're gonna build momentum. If we lose, they say we have to do better.

— KoreanKing??? (@KoreanKing6) July 10, 2020
Just empty words AGAIN !!!!

— Tony Baker (@essexLADtb27) July 10, 2020
It's the same talk after most games – but nothing changes. Another poor decision but it was so early on yet they seem so weak that they mentally don't come back from anything against them. It's so poor and not enjoyable to watch.

— Damian Redmond (@DamianRedmond) July 10, 2020
Meanwhile, other Tottenham fans replied to this post to discuss the upcoming North London derby and they weren't particularly optimistic about the match in response to these post-Bournemouth comments from Lloris. 
Were you pleased by Hugo Lloris' comments?
YES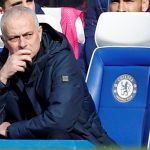 NO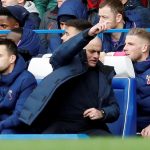 Nowhere near ready for a NLD.

— AFSHAN KHAN (@afshan72) July 10, 2020
It's not 'another game'. It's a north London derby with a lot at stake. If they can't get up for a game like that they have no place at our club.

— LB (@laube1979) July 10, 2020
One Tottenham fan shared a more positive response to this interview, stating that if not for Lloris, the Lilywhites 'would have lost' Thursday's clash with Bournemouth. 
His performance was acceptable. If it wasn't for him we would have lost the game.

— Chris Boler (@bolerboy) July 10, 2020
Considering that Spurs drew 0-0 against relegation-battling Bournemouth in Thursday's match, failing to register a single shot on target during the game, it may not come as a big surprise that some Tottenham fans have reacted negatively to their captain's post-match comments as they may have been frustrated with their side's performance.