Tottenham Hotspur fans on Twitter have been reacting to recently emerged footage from the upcoming Amazon documentary on the north London club. 
This comes after the official Spurs Twitter account shared a post on their page that contained the footage from the documentary titled 'All or Nothing: Tottenham Hotspur'.
The footage shows Eric Dier playing against Ryan Sessegnon in a game of FIFA with Steven Bergwijn watching while Dele Alli feeds Dier a sweet during the game. The footage also has Alli speaking over the footage about the relationship he has with his Spurs teammates.
Spurs captioned this post with a quote from Alli from the clip that said: "People used to say to me there are no friends in football, but I feel like my teammates here are just like a family."
This post then gathered a lot of replies from Spurs fans who were quick to share their reactions to this footage.
Here's a sample of Spurs fans responding to the post:
"People used to say to me there are no friends in football, but I feel like my teammates here are just like a family."

? ? #AllOrNothingSpurs, coming soon on @PrimeVideoSport. pic.twitter.com/vVful0N6L2

— Tottenham Hotspur (@SpursOfficial) July 29, 2020
Some people need to realise despite us not winning a trophy at the end of the series this is gonna show the emotion of what it's actually like at a football club if you wanna see a series with people winning trophies watch the Man City one however it's gonna be nowhere near this

— SnapBackGamingV2 (@SnapBackGamingV) July 29, 2020
Spurs ended their 2019/20 Premier League campaign in sixth place in the table on 59 points having won 16 of their 38 league matches, drawing 11 and losing 11 (per BBC Sport).
If Dele feeding Eric isn't the most wholesome thing you've seen you are lying to yourself

— ? / Dier Propaganda (@sacramentoszn) July 29, 2020
I really hope Dele can get back to prime fitness, he really deserves it. such a class player!

— Tyler Barella ??????? ?? (@TylerBarella) July 29, 2020
Are you looking forward to the Spurs documentary?
Yes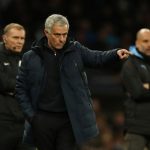 No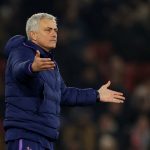 However, there was one Spurs fan responding to the post who was not as excited as others about the documentary.
I will not watch this, as even as a Spurs fan, I find it embarrassing. Levy has just cashed in and this proves that he is just out to make money than create a winning team.

— Geordieandproud (@Geordieonhol) July 29, 2020
Beg we delete this embarrassment

— Jedd  (@thfcjeddV2) July 29, 2020
Overrated

— Mark Ashley (LEVY OUT) (@MarkAshleyJose1) July 29, 2020
It's nice to hear that Alli sees his Spurs colleagues as his family instead of just as teammates.
Looking at the replies to this post from this group of Spurs fans, it seems that the majority of them are looking forward to watching the full documentary when it comes out.