The Athletic's Matt Slater appeared on the latest edition of the 'Football Today' podcast, where he discussed the ongoing Saudi-backed Newcastle United takeover bid – and one of the topics that the journalist discussed was the recent reports linking Olympique de Marseille with a Saudi-backed takeover. 
Newcastle United are currently subject of a takeover bid that is being backed by the Saudi Arabian Public Investment Fund. According to Sky Sports, only the Premier League's checks have been preventing this deal from being completed for more than two months now.
Recently, reports emerged claiming that a Saudi Prince has launched a bid to take over Ligue 1 club Olympique de Marseille. As per House Of Saud in May, Prince Alwaleed bin Talal views the French club as 'a prime investment.' 
Slater discussed the reports linking another European club with a Saudi takeover during his recent appearance on the Football Today podcast. 
Slater said: "The Marseille thing, I think, is really interesting. I've seen the newspaper report, I think there are some issues around that story. If Saudi Arabia are going to buy a club in the Premier League, they are presumably going to want that club to do well in Europe. 
"Having another European club that they also want to do well in Europe is going to be very, very difficult for them. That is not allowed by UEFA, so I have some issues with that particular story."
Do you believe the reports linking Marseille with a Saudi takeover?
YES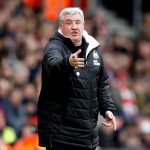 NO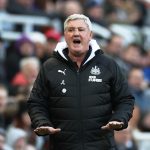 TIF Thoughts…
Judging by his comments, it appears as though Slater isn't convinced that the reports of Saudi Arabia's interest in completing a takeover of Marseille are entirely legitimate, due to a conflict of interests that may emerge with their ongoing Toon takeover bid.