Mark Douglas, speaking on the latest episode of the Everything is Black & White podcast, has revealed what he thinks might happen to Joelinton if this proposed takeover goes through.
Douglas discussed many things, but he spent a little bit of time on Joelinton and the fact that if the Toon were going to sell him, they probably wouldn't get much of their money back due to the current situation.
Here is what he had to say about the 23-year-old.
"One of the results of this situation that we're all in now, and the situation that football is in now is that transfer market prices have gone through the floor.
"So, Newcastle are not going to get their money back for Joelinton at any point; I don't think over the terms of his contract, I don't think they are ever going to get that £40m.
"So, unless they write off a massive amount on him, if new owners come in, which we still expect to happen, then they might decide to do that."
It seems as if Douglas believes the Toon will never get the money they spent on Joelinton back, and if the takeover happens, he might be sold.
If the takeover goes through do you want to keep Joelinton?
Yes, he deserves a chance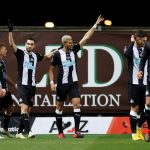 No, time to go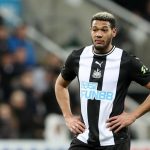 TIF Thoughts…
Newcastle signed the Brazilian from Hoffenheim last summer for £40m, and now his value, according to Transfermarkt, is just £18m.
So, if they were to sell him, they could take a huge hit on the fee they paid.
However, there have been signs in recent games that Joelinton is starting to play better and starting to contribute more.
This can be seen by ratings of 8.07 and 7.29 in two of his last three Premier League games.
He has scored four goals and provided four assists in all competitions; however, three of those goals and two of those assists have come in 2020.
If this takeover does get the Premier League's approval, it will be interesting to see what the Toon decide to do with Joelinton.