Speaking on the latest episode of the Everything is Black and White podcast Mark Douglas has revealed his thoughts on the proposed takeover of Newcastle United.
Douglas claimed that he was a bit more cautious in predicting when this will happen, but he remains confident that the Premier League will approve the takeover.
Here is what he had to say about the whole takeover situation.
"There's little noises in the background that it's moving forward, but we've heard those noises two or three weeks ago, but alas that didn't happen.
"So, I am trying to be a little bit cautious on that. I still think it'll happen. I still do, in my heart of hearts, think it'll happen, but it looks like we are getting onto a Thursday of another week where it's not happened, so we'll just have to wait and see."
It seems as if The Chronicle reporter still is confident that this takeover will happen, but he is not going to make any wild predictions of when that could happen.
Are you still confident the takeover will be completed?
Yes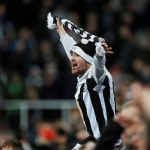 No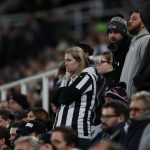 TIF Thoughts…
The noises that Douglas was referring to (27:16) were probably to do with reports that emerged that claimed that because Saudi Arabia had announced a crackdown on piracy, the Premier League would pass the takeover of Newcastle by Amanda Staveley's Saudi-backed consortium.
However, nothing happened, and we are now in July of a process that started in April when Staveley's group paid Mike Ashley a deposit and agreed a deal.
So, it looks as if Douglas is still confident, but he is not going to stick his neck out and make a prediction, and considering how long this process has been going on for, that is probably a sensible decision.