Mark Douglas has been speaking on the latest episode of the Everything is Black and White podcast about the proposed takeover of Newcastle United.
Douglas discussed other things, but provided some information on the deal that could see Amanda Staveley's Saudi-backed consortium buy the Toon from Mike Ashley.
Here is what Douglas had to say about the situation:
(27:20) "I don't know [when the announcement will come]; I don't think anybody knows exactly what's going on with the Premier League at the moment.
"But it does feel like it's going to be a few more days anyway, obviously because it's got to the end of the week here, and as far as I'm aware there's not been anything said behind the scenes.
"I think it'll leak out as soon as the green light is given."
It seems like the wait for a decision from the PL goes on, but if anything does happen, it should leak out, according to Douglas.
TIF Thoughts…
Do you think that the PL's decision is getting closer?
Yes, this can't go on for much longer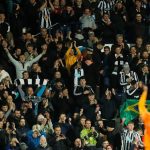 No, they are scared to make a decision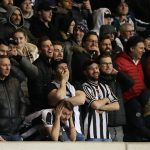 The deal for Staveley's consortium to buy Newcastle was agreed in April with Ashley, and yet here we are in July with just three games left of the Toon's season, and nothing has been decided by the Premier League.
There have been a few false dawns, such as the reports that the deal would be approved on 1st June and another which claimed that because of Saudi Arabia's crackdown on piracy, the PL would approve the deal.
However, the wait for an announcement goes on; hopefully, the Premier League will finally be ready to decide on this takeover soon.