George Caulkin, speaking on the latest episode of the Pod On The Tyne podcast, has revealed that he thinks the Premier League see the negotiations over Newcastle United's proposed takeover as a way of ending the piracy issue once and for all.
The Athletic reporter discussed many things, but he spent a little bit of time on what the Premier League might be trying to get out of this takeover.
Here is what he said about this situation.
"This seems to be a chance not only for a takeover to happen and for more money to come in to the Premier League, which the Premier League would obviously want.
"But this is an opportunity to get that piracy issue resolved, and I know that people's response to that would be, 'ah, but they've said they are going to do this, and it's now possible to get BeIN again'.
"But, to put that a different way, the Premier League have been fighting for years to get this sorted [piracy of matches] and effectively, I'm not accusing Saudi [Arabia] of stealing, but it is stealing the Premier League's product.
"So, the idea then that Saudi [Arabia] become involved in football in this country, that is kind of ridiculous, and it does need to be sorted out."
It seems as if Caulkin believes the Premier League have seen an opportunity to end piracy of their product once for and for all in this takeover deal.
Do you think Caulkin is right?
Yes, seems like they are trying to solve piracy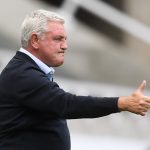 No, I don't know what they are doing, but it is a joke now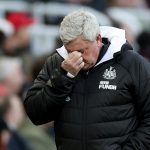 TIF Thoughts…
It was claimed in an article by Matt Slater that the Premier League couldn't see how they pass this takeover until they got some concessions from Saudi Arabia.
He suggested that these could include shutting down beoutQ and unblocking beIN Sports in Saudi Arabia.
According to Richard Masters, beoutQ is now no longer broadcasting, and beIN Sports has become available in some Saudi cafes.
As well as this, Saudi Arabia announced a crackdown on piracy – these seem like a good number of concessions, so, what are the PL waiting for?
This has been an ongoing situation since April – so surely the end is in sight.
We certainly hope it is.