Some Newcastle United fans have been bemused by Charlie Nicholas' end-of-season Premier League grading of the team's 2019/20 campaign, which was recently shared on Twitter by @NUFC360. 
The Toon-focused Twitter account posted a tweet that included a screenshot of Nicholas' grading, and a part of his assessment of Newcastle United's season under the control of Steve Bruce. This screenshot reveals that the Sky Sports pundit gave the Toon a 'B' grade for the 2019/20 season. 
This screenshot also shows that Nicholas claimed that the Toon were 'more attacking' during 2019/20 under Bruce than they were during the 2018/19 season under Rafael Benitez. 
Plenty of Toon supporters replied to @NUFC360's tweet to share their reaction to Nicholas' assessment of their 2019/20 campaign.
Sky Sports pundit Charlie Nicholas has given #nufc and Steve Bruce a B grade for this season. pic.twitter.com/U7ARWWYL7h

— NUFC 360 (@NUFC360) July 28, 2020
Many of the Newcastle United fans who replied to this tweet shared their disagreements with Nicholas' assessment of their season. 
In both of Benitez's full PL seasons we scored more, conceded less and won => the same points than Bruce's side, arguably with inferior teams in both seasons.

Lazy analysis with no intention of being accurate.

— Adam West (@adamswest_) July 28, 2020
Proof that sometimes these pundits really don't know what they're on about ???? #nufc https://t.co/ELrwpUksw7

— Liam (@Liamashford9) July 28, 2020
Mental that these pundits never get called out. It's literally their job to know but you have the Brucey lover at the helm in @JeffStelling so what can you expect.

— SRELLAIN (@SRELLAIN) July 28, 2020
B for Bad ??

— Paul (@atoonlad) July 28, 2020
Some Toon supporters questioned Nicholas' claim that the Toon were 'more attacking' during the 2019/20 season than they were in the 2018/19 season. 
Less league goals, worse GD, lowest top scorer (6) in our history or something?

'more attacking'

— Dell ? (@agbnufc) July 28, 2020
More attacking? @SkySportsPL should be challenging their employees to be on top of their game when it comes to knowledge rather than allowing their pundits to spout absolute rubbish

— Andy Bell (@andybell_1) July 28, 2020
Lazy pundit! Like most they haven't done the research & just look at league table & whether they like the manager or not. #bebetter #SkySports you're charging people high enough to expect a higher level of punditry #nufc

— Chris Currie (@Wig82) July 28, 2020
Clown

— Michael Murray-Mckenna (@murray_mckenna) July 28, 2020
You are joking. Attacking, that's why we have the lowest possession stats in the PL , the lowest scoring CF in Joelinton.Rafa said he wasn't worth £20m yet Ashley is supposed to have paid £43m ???? Bruce in Championship at best. https://t.co/nftUwDtO8Q

— Gordon G (@GordonG22552156) July 29, 2020
Do you agree with Nicholas' assessment of the Toon's season?
YES, HE'S RIGHT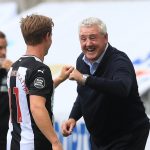 NO, HE'S WRONG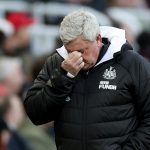 More attacking? Seriously? Old kick and rush and wasting a pure talent of almiron and saint-maximin

Seriously????

— Ario Pratyakso (@pratyakso) July 28, 2020
hahahah more attacking? Give over

— ollie? (@ollienufc_) July 28, 2020
In the 2019/20 campaign, Newcastle earned a point fewer, scored four fewer goals, and conceded 10 more goals than they did during the 2018/19 campaign. The Toon finished in 13th place in both seasons. 
Considering this, it may be understandable why some Toon fans were critical of Nicholas' positive assessment of their most recent Premier League campaign.