Supporters of Newcastle United have been reacting to a Twitter post which relayed a comment made by the Premier League's chief executive Richard Masters.
This morning, Masters was quizzed on the ongoing takeover of the Toon by 'the Culture Select Committee' and they discussed where the takeover currently stands (per Chronicle Live).
During the questioning, MP Julie Elliot pressed the chief executive for answers and Masters responded: "I do appreciate that uncertainty, I cannot comment in terms of timing or the specifics on any particular takeover but in a perfect world, takeovers would happen cleanly, clearly and in a timely fashion.
"Sometimes, things get complicated. When they drag on, sometimes there's a requirement for information. It's a relatively rare occurrence.
"I think it's very difficult to keep a constant dialogue with fans about what's an entirely confidential process."
However, when this was posted to social media, a section was paraphrased (per @NUFC360), which had fans livid.
Julie Elliot MP pushed Richard Masters on the fact fans had not been communicated with for 3 months and made it clear we didn't want a running commentary just some communication.His response:

"It's a completely confidential process"

— NUFC 360 (@NUFC360) June 30, 2020
Another one to add to the list of famous #NUFCTakeover quotes then I guess

— Harry? (@HarryO_02) June 30, 2020
Well what a surprise eh!??

— Keith Anderson (@KeithAn69323868) June 30, 2020
Masters also discussed the issues surrounding piracy in Saudi Arabia and stated: "BeoutQ is now off the air, and what we want, off the back of the WTO report, is for Saudi Arabia to respond positively the situation and to allow sports rights-holders to take their rights."
Masters your completely out of your depth.

— DiscoDan (@DiscoDan18) June 30, 2020
This Richard Master is a complete joke, it's like he make a deal with Qatar… Need to be investigate

— Thunder (@AubreyLiew91) June 30, 2020
Can't comment due to PL being way out of their depth legally & politically

— Waaatson (@paul_taylor1) June 30, 2020
The bland responses will infuriate fans even more.

— NUFCTOON (@NUFCTOON1892) June 30, 2020
Do you trust that Richard Masters and the Premier League are doing the right thing?
No, I don't trust them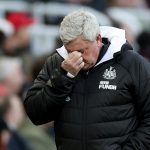 Yes, I do trust them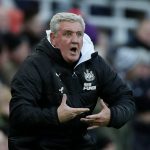 Surprised it didn't take him 14 weeks to answer the question

— Robert Logan (@RobertLogan86) June 30, 2020
It's a total shambles that's what it is! ?

— Ian Knight (@IanKnig30678228) June 30, 2020
As can be seen in these responses from Newcastle supporters, they were clearly frustrated with what the Twitter account had relayed Masters as saying.
However, the fact that the chief executive stated that the takeover saga would be concluded "shortly" should surely appease some fans.