A lot of Newcastle United fans have replied to a post from Lee Ryder that has quotes from Steve Bruce on Matty Longstaff's contract situation.
Bruce claimed that talks are 'ongoing' and that he hopes that the Toon 'get it over the line'.
He also claimed that the 20-year-old would be involved in Newcastle's match with Manchester City on Wednesday.
However, it is the use of the term 'over the line' that has angered these Toon fans, because it reminds them of Alan Pardew.
Are you worried Matty Longstaff will leave at the end of the season?
Yes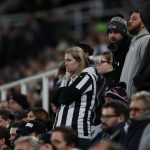 No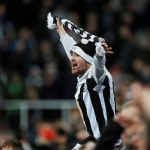 Alan Pardew would be proud.

— Angel ? (@AngelNUFC) July 5, 2020
Are you Pardew in disguise?

— Robbo (@Mark14Robinson) July 5, 2020
Over the line pic.twitter.com/DL5Cot9UKp

— Peroni Mag (@PeroniMags) July 5, 2020
'Over the line' that saying haunts me every transfer window

— Andrew (@Andreww2995) July 5, 2020
Some Toon fans were fearful that Newcastle will not be able to sort out Longstaff's contract, and that he will leave at the end of the season.
Ah whey, see ya Matty ?

— Jordan Riches (@Jordan_Riches) July 5, 2020
Oh no "get it over the line" he's gone then !

— Joanna (@googoogajoob78) July 5, 2020
The 20-year-old has a contract offer on the table from Udinese worth an apparent £30,000 per week, and Newcastle have also made Longstaff a contract offer worth roughly £20,000 per week plus bonuses.
Both are a huge upgrade on his current deal of £850 per week, but as of yet, he has signed neither, and it seems as if Newcastle are still trying to get the 20-year-old to commit his future to the Toon.
However, some Newcastle fans don't appear that bothered if they lose Longstaff.
Hope he doesn't 'get it over the line.' I want the lad to sign a contract that will see him paid up for life elsewhere and the Toon to sign a finished article rather than Geordie potential.

— Frank (@Greegers) July 5, 2020
Let him go, no player is bigger than the club.

— Cam Lee (@brushycam) July 5, 2020
Longstaff has not played in the league since the restart for Newcastle, though he was on the bench in the weekend's draw against West Ham United.
The midfielder did appear in the FA Cup defeat to Manchester City and has now made 13 senior appearances in all competitions this season, while has Bruce confirmed he would be playing against City on Wednesday.
This could give him the chance to impress other sides or even persuade Newcastle to up their offer.
However, as it stands, we believe that the offer from Newcastle is good for Longstaff and that he should take it to stay at the club who have brought him through their academy.