A lot of Newcastle United fans have responded to a post from NUFC 360, which has relayed news from The Telegraph regarding the proposed takeover of Newcastle United.
The piece, produced by Luke Edwards and Jason Burt, claims that Amanda Staveley's Saudi-backed bid has reached a deadlock, with the Premier League concerned over the structure of the deal.
This has allowed Mike Ashley to open talks with Henry Mauriss, and there is a claim that the Premier League is not satisfied with the answers they have received from the consortium.
Do you think this has any impact on the takeover?
Yes, it is clearly a problem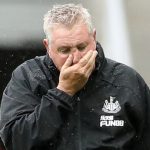 No, it will all be fine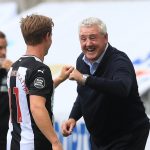 This drew the attention of these Toon fans, who are clearly frustrated:
How can there be a deadlock with the information they have, they need to make a decision as much as I dont want it to fail if there is a legitimate reason for it not to pass knock it back now. If not you can't leave it hanging because of something that may or may not be the case.

— Danny Casey ??????? (@hotfuss1988) July 27, 2020
We have gone from Human Rights to Piracy to Ownership structure and decision making. Has anyone noticed that? Isn't Piracy the main issue anymore? Could it get more pathetic than this? Reject it if they don't have the necessary requirements.

— Dan NUFC82 (@dan2882) July 27, 2020
If this doesn't go through, I seriously think our club is finished. Surely, Ashley will be subjected to serious lawsuits if he were to sell to Mauriss, after taking £17 million off of PCP/PIF? Jesus.

— ?N?I?C?K?Y? (@fORgEtMeAlWays_) July 28, 2020
The deal for Staveley's consortium to buy Newcastle has been with the PL since April after a deposit was paid to Mike Ashley.
However, since then, nothing has happened, and issues over piracy have plagued the deal, and now it seems as if the PL have other concerns that have stalled this takeover.
This post continued to attract the attention of many Toon fans.
Concerns over who would take decisions at the club. What does this even mean?? What decisions?? Transfer targets etc?? What does that have to do with the epl?? It's complete gibberish – there's nowt in the epl o&d criteria relating to this.

— ????Fozzie???? (@Fozzie94) July 27, 2020
Imagine paying a 15 million pound deposit and a bid of 300 million pound to not know who is running the club madness #NUFCTakeover https://t.co/604aLv8ARY

— Tommy beveridge (@tommy_beveridge) July 28, 2020
Just lost all your cred

— nicholas terrett (@NicholasTerrett) July 27, 2020
Don't pay attention to these stories, I know it's hard as we should have already received a decision. The PL need to give us all some answer as to where this takeover is at? Otherwise these stories good and bad on a daily basis will keep happening. Sort it out Richard Masters!!!

— Ray Clayton (@RamonClayton6) July 27, 2020
Deadlock is not a decision!! So how can anyone else buy nufc and have O&D tests with prem league when they haven't even given an answer on current ones??

— The Heed (@markytoonlad) July 27, 2020
So, as it stands, Newcastle's takeover bid is seemingly at a standstill – though it hasn't been rejected yet, and that should offer encouragement to many Toon fans, some of whom are still positive.
Interesting that it's not piracy. You'd hope these concerns will be simple to clarify.

— Marc Jobling (@MarcJobling) July 27, 2020
'Will this person have a say in the decision making process?..'

'No he won't/yes he will…'

Sorted

— JonnyW (@JonnyJMW90) July 27, 2020
It will be interesting to see if anything now happens with Mauriss' approach, if the Saudi bid can resolve its problems or if the Toon keep Ashley as the owner of their club.
Either way, the transfer window has opened and the Toon are thought to have a budget of £35m plus player sales to strengthen their squad, so it will be interesting to see what Bruce does while this saga rumbles on.