A lot of Newcastle United fans have replied to a post from NUFC 360, which includes a link to a report in the Evening Chronicle about the latest move from Saudi Arabia.
The piece includes sections of a statement from Saudi Arabia on piracy that is its 'biggest move yet in the fight against piracy'.
The statement claims that they will raise awareness, enhance and develop intellectual property procedures and allow lawsuits to be filed against any act of piracy.
This is the latest step taken by Saudi Arabia in its attempt to end piracy in their country, and it follows a crackdown on piracy websites announced in June.
This news has delighted these Toon fans, who feel that this should help the proposed takeover.
Do you think this will be enough to get the takeover through?
Yes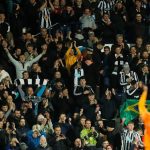 No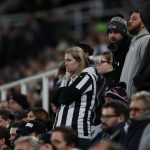 Surely this is what the PL have been waiting for waiting until its in place rather then them speaking about what they will or won't do

— Dean Dodds (@DeanDodds2) July 9, 2020
Seems they now have them assurances and show how serious they are. I already love our potential new ownership for showing ambition

— Disco Dave (@DiscoDaveToon) July 9, 2020
Things you love to hear ???

— ??Scott?? (@scxttnufc) July 9, 2020
Surely can't be long now until passed ???????

— Ray Clayton (@RamonClayton6) July 9, 2020
Announcement incoming!

— DiscoDan (@DiscoDan18) July 9, 2020
Newcastle are in the middle of a takeover attempt from a Saudi-backed consortium led by Amanda Staveley.
However, despite a deal being agreed with Mike Ashley in April, the takeover has still not been confirmed.
This is because the Premier League is checking over the deal and the issues over piracy have caused huge delays.
It was hoped that the initial crackdown on piracy was going to be enough to get the takeover passed, but it wasn't to be.
Perhaps these latest measures will finally see the Toon's proposed takeover pass the PL's checks – though these Toon fans are not convinced.
Can't see it happening anymore. Defeatist I know however if it does happen and I don't expect it I'll be over the moon but if it doesn't I'll be expecting it anyways. Works for me

— Dinho (@OfficialDinho) July 10, 2020
Oh, are people still taking about this as of its going to happen

— Joe Smith (@joe_smith_0) July 9, 2020
Journalist Matt Slater had previously suggested that the Premier League would want some concessions from Saudi Arabia before they passed this takeover.
Now they have had two announcements on piracy by the country, could that finally be enough?
We will have to wait and see.