A lot of Newcastle United fans have replied to a post from Luke Edwards after he issued his view on the takeover of the Toon.
The Daily Telegraph reporter claimed that Newcastle will soon have new owners and that Mike Ashley will be gone.
Edwards does not say who Newcastle will be sold to but does seem to believe that Ashley will not be the Toon's owner for much longer.
This has drawn a reaction from these Toon fans, who seem excited.
Do you think Newcastle will have new owners soon?
Yes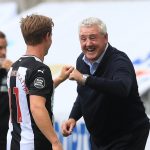 No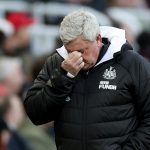 Hi Luke, brilliant news, firstly. Here we were worrying about the damning case for prosecution you'd had sight of following the WTO report as well. Feel much better now. All the best.

— Petesy (@OwenPeterson79) July 12, 2020
Now your talking. ?

— DiscoDan (@DiscoDan18) July 12, 2020
Very nice

— Richy Kadar (@Richyk_14) July 12, 2020
Newcastle are in the middle of a proposed takeover by Amanda Staveley's Saudi-backed consortium.
They had agreed a deal and paid a deposit to Ashley in April, but since then, nothing has happened.
There are rumours of a second bid emerging from Henry Mauriss, so could Edwards be talking about that instead of Staveley's?
It is unclear, and the nature of the tweet led to many questions from these Toon fans.
Eh? You were very cautious and negative toward the takeover like?

Why are you now so confident we will have new owners soon?

— Matthaus (@GeordieDubravka) July 12, 2020
Change of tone luke

— Jack ?? (@jchaytor16) July 12, 2020
Confident now luke? Also what wine? ?

— MadMag (@toonmadmag) July 12, 2020
You heard something we haven't like Luke. Your tone has seemed to change now

— Matty Duggan (@mattyduggan) July 12, 2020
Newcastle only have three games left to play this season, and still, the Premier League has not made a decision on the takeover, which could be damaging for Newcastle if they can't plan properly for next year with it unclear who will be in charge.
The Premier League's chief executive Richard Masters confirmed that he was hoping for a conclusion shortly, but as of yet, nothing has happened, and the wait goes on.
Edwards' tweet implies he knows something, so we will just have to wait and see if he is right and if the end of Ashley at St. James' Park is indeed getting closer.