A lot of Newcastle United fans are not happy with a Twitter post from Craig Hope after he suggested that Allan Saint-Maximin would probably need a new contract to keep him happy at St. James' Park.
The Daily Mail reporter claims that the Frenchman is on around £36,000 per week plus bonuses, and there is thought to be frustration that others earn more than him, and he had hoped Newcastle would have offered him a new deal.
This has annoyed these Toon fans, who feel that Hope is just trying to cause problems, while others point out that the Toon are in the middle of a proposed takeover, so they are unlikely to be trying to sort out contracts.
Do you believe this report?
No, just trying to disrupt Saint-Maximin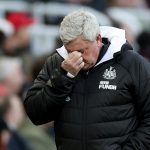 Yes, he probably feels he deserves more money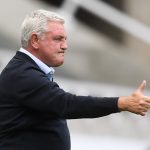 With a potential impending takeover a new deal for someone already on a 6 year deal is very unlikely to be in the offering right now

— L I A M • H A L L (@Liam7Hall) July 2, 2020
Here we go……

— Mouth of the Tyne ??? (@ToonMouthTyne) July 3, 2020
New owners will recognise this

— Paz (@ianparry9) July 3, 2020
The 23-year-old was signed from Nice last summer for £16.5m, and has been superb for Newcastle in the Premier League, averaging a 7.34/10 rating for his performances, which makes him the highest-rated player in the Toon's squad (as per WhoScored).
He has scored four goals and provided seven assists in all competitions (Transfermarkt), including a hat-trick of assists in his last match – the first Newcastle player to do that since Moussa Sissoko in 2015.
He has always appeared to be happy on Tyneside and talked about how much he loves Newcastle and Steve Bruce, so Hope's tweet continued to anger these Newcastle fans, with some mentioning the reporter's story in March about the Frenchman that Steve Bruce called out as fake.
Is this "frustration" just more @CraigHope_DM lies?! Can't wait for Brucey to call him out again…

— Craig Grant??????? (@craiggrant1988) July 2, 2020
This is a new low in journalism

— ?DustbinGeordie? (@MyDustyBin) July 3, 2020
I mean last time you reported ASM was unhappy you got kicked out off a press conference and he started the next game so personally I'll take it with a pinch of salt

— joe (@nufcrichys) July 2, 2020
100% believe this, I mean when have you ever made up a fake story about ASM being upset at Newcastle.

— David Cramman (@DavidCramman) July 3, 2020
Saint-Maximin's last four displays in the Premier League have been fantastic, earning ratings of 8.16/10 or higher (via WhoScored).
He might want a new contract, though surely he would have the patience to wait until the whole takeover situation is resolved.
If the Premier League approves Amanda Staveley's Saudi-backed takeover, the Frenchman could receive a huge contract with the wealth of the potential majority owners-in-waiting.
It will be intriguing to see what happens to Saint-Maximin this summer.