Supporters of Newcastle United have been slating the club's owner Mike Ashley and the Premier League after a report emerged on social media.
On Friday, The Chronicle shared an article to Twitter which revealed that a number of non-playing staff at St. James' Park are set to be made redundant.
As stated in The Chronicle's report, Sodexo, the company which runs the services at the Toon's stadium, are set to cut around 30 of 56 staff members.
This is due to the financial implications of the current viral outbreak.
While this is a decision being made by Sodexo, many Newcastle supporters took aim at the club's owner when the report was shared to Twitter.
More than half of catering staff at St James' Park set to be made redundanthttps://t.co/2p3V6d15ot

— The Chronicle (@ChronicleNUFC) July 17, 2020
well done mike ashley not only wrecking our club but now peoples lives ?

— Gary Mcglasson (@McglassonGary) July 17, 2020
Disgraceful tweet..

— ?? (@GaryHAR83074820) July 17, 2020
As stated in Chronicle Live's report, chefs, porters, bar staff and receptionists are among some of the roles which are set to be restructured by Sodexo.
Do you believe the delayed decision over the takeover has anything to do with the redundancies?
Yes, it could be possible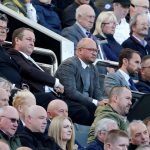 No, they're separate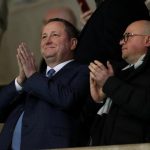 Hopefully the new owners will hire them all back without the 0 hours contracts Mr Ashley is so fond of.

— Bellringer1 (@Bellringer111) July 17, 2020
This is just plain wrong.

— Martin Hickson (@martin_hickson) July 17, 2020
A planned takeover of the club by Amanda Staveley, backed by Saudi Arabia's Public Investment Fund (PIF), has been dragging on since January and the final say on the takeover has been with the Premier League since April.
So, despite the decision being taken by Sodexo, other supporters have laid the blame at the door of the Premier League.
@PeteGravesTV @SkySports_Keith @SkySportsNews this is disgusting. This is all the @premierleague fault. Disgusting.

— ?????? (@ConnorLinsdell9) July 17, 2020
No rush eh?

All whilst Richard Masters sits at home in his luxury Mansion, earning £900,000 per year.

You're a disgrace @premierleague.

Absolutely shameful you're letting this happen to employees at #NUFC.

— Mouth of the Tyne ??? (@ToonMouthTyne) July 17, 2020
While the blame is being pointed in different directions, it is clear to see that supporters are furious over the fact that some people who work at St. James' Park will be made redundant.