A lot of Newcastle United fans have replied to a post from BT Sport presenter Jake Humphrey after he claimed that simply staying in the Premier League is not a success for the Toon.
Humphrey was tweeting after the Magpies were thrashed 5-0 by Manchester City, and his post attracted the attention of many Newcastle fans who were happy to see Humphrey see their point of view.
Thanks Jake. More than once since BT started, you've provided a refreshing and fair analysis of the club where other media haven't.

— Lee (@leerobson23) July 8, 2020
Thank you Jake, cant wait for these new owners, finally have some ambition ?

— Jack ?? (@jchaytor16) July 8, 2020
The only pundit on BT who talks any sense, McManaman telling us that we had a moral victory going in 2-0 down and we have had a brilliant season??

— Angel ? (@AngelNUFC) July 8, 2020
Thank you as always, Jake

— Shevas (@ShevasNUFC) July 8, 2020
Under Mike Ashley's ownership, Newcastle have been relegated from the Premier League twice.
Is Humphrey right with his post?
Yes, he has got it spot on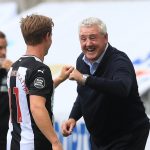 No, staying up is a success for Newcastle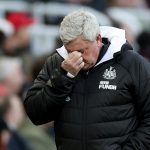 Still, since they were promoted in 2017, they have remained in the top flight, and after securing survival this season, they will be playing Premier League football next year, but Humphrey does not believe that should be classed as a success.
This post from the BT Sport man led to many Newcastle fans going after those who have claimed that this has been a good season for the Toon.
Mike Ashley's only aim for #NUFC is to finish anywhere above 18th in the Premier League.

Sick of the club being used a glorified Sports Direct billboard. #ashleyout #ApproveTheSale pic.twitter.com/WAqwvYDYsr

— Geordie Joe (@GJ_1892) July 8, 2020
Can you have a word with McManaman please mate? He was outright insulting to listen to tonight. Patronising and clueless. At least you understand what the real situation is top bloke ?

— FedUpWithBrick (@Axcrazy1) July 8, 2020
Ask your colleague mcmanaman. How he can think we've had an incredible season I don't know. Clueless.

— GilesM (@giles_pirata) July 8, 2020
Newcastle lost Ayoze Perez and Salomon Rondon last summer, which was a total of 23 league goals taken from their team, and have battled to 43 points in their absence.
In that regard, the team deserve praise, but to say they have had an amazing season, as Steve McManaman claimed, is probably wrong considering they have only scored 35 goals so far, and their goalkeeper has made the most saves in the league – which are hardly signs of success.
The truth is that if Newcastle's proposed takeover goes through, they might be able to start thinking about more than survival, given the wealth of the would-be majority owners in the proposed deal.
Humphrey clearly feels that Newcastle perhaps deserve more, so it will be interesting to see what happens with this takeover that could allow the Toon to progress as a club.