Chris Waugh has been speaking on the latest episode of Pod On The Tyne about Richard Masters' comments around the proposed takeover of Newcastle United.
Waugh discussed other things, but he revealed that Masters' attitude, during his grilling by some MPs on the takeover, irritated him.
Here is what Waugh had to say about the Premier League's chief executive.
"The one thing I would say about Richard Masters is I know he can't speak about actually the specifics of it [the takeover], he's quite keen to repeat that over and over again.
"I understand that; what I found a bit condescending about what he said yesterday [Tuesday] was that there was no sort of empathy towards Newcastle fans.
"I didn't feel that he recognised and said, 'look we realise it's very stressful for them [Newcastle fans], or we realise what they're going through and they want answers on what the club's going through' and I just thought he was very dismissive in many ways."
It seems as if Waugh was not a fan of the way Masters handled the questions, and, to him, it seemed as if he didn't treat the Newcastle fans with respect.
Do you agree with Waugh?
Yes, Masters came across as arrogant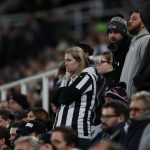 No, I didn't think he was that bad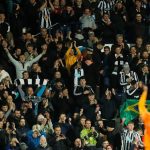 TIF Thoughts…
Masters did not say very much about the takeover and kept saying that it was a confidential process, and he could not go into it.
However, he did say that he hoped to have reached a decision on this takeover shortly.
This is, of course, not an exact timeframe and doesn't give Newcastle fans any sense of when a decision will be made, but at least it shows that he wants it to be finished as well, and perhaps he has realised that this has gone on too long now.
Hopefully, for the sake of the Toon fans, the Premier League are close to making a decision on this takeover that has been with them since April.