On a recent edition of the Football Social Daily podcast, Niall McCaughan, Jim Salveson, and Alex Boardman discussed the latest Premier League news and one of the topics of discussion that came up during this podcast is the future of Manchester United midfielder Paul Pogba.
Some recent reports have claimed that the Frenchman is willing to open talks over a new contract at Old Trafford.
As per Transfermarkt, Pogba's United contract is currently set to expire next summer, however, the Red Devils do have an option to extend his deal by another 12 months. 
After Red Devils manager Ole Gunnar Solskjaer recently shared that he is 'hopeful' the World Cup winner will sign a new deal with United, the Daily Mail reported that the Frenchman 'is willing' to open talks with the club about signing a new deal. This report from the Daily Mail went on to claim that United 'are likely to begin discussions with his representatives at the end of the season'. 
During this recent edition of the Football Social Daily podcast, McCaughan brought up the recent reports claiming that Pogba is willing to open up talks with United over a new deal, despite previous reports earlier this year claiming that it was likely he would be leaving the club. 
McCaughan said: "There have been lots of discussions about the fact that he's not keen on staying at United, he wants a fresh challenge. Was that all just angling from his agent Mino Raiola to get a better deal? Or do you genuinely think he might've changed his mind now Bruno Fernandes has come in and pulled all the strings?"
Boardman replied, saying: "I think he's changed his mind purely because he sees that the team is on an upward trajectory. 
"Pogba was signed as 'the answer', as like – 'he's the great saviour, he's one of the best players in the world, he's going to get you back onto the top'. And he had a decent first season when he was sort of number two to [Zlatan] Ibrahimovic, who was sort of the main character in the dressing room and the leader on the pitch.
"Now, he's come back in and Fernandes seems to be the main person that you go to. [Pogba is] like a fantastic complementary player, but maybe he's not a player to carry the team, so perhaps that's the reason he's happier."
Are you excited by the reports claiming that Paul Pogba is willing to open contract talks with Manchester United?
YES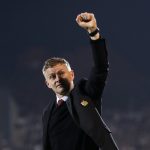 NO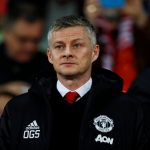 TIF Thoughts…
Since joining the Red Devils in January, Fernandes has scored seven goals and provided six assists in 10 Premier League games for Manchester United, earning himself an impressive average overall rating of 8.08 from those games according to WhoScored. This makes him Manchester United's highest-rated player in England's top-flight this term. 
Meanwhile, Pogba has earned the second-highest average overall rating (7.42) of any Manchester United player in the Premier League this season. 
Fernandes' number of goal contributions show that he has played an influential role for United since moving to Old Trafford and it may be fair to say that if, as Boardman speculates, Fernandes' arrival at Manchester United has also played an influential role in convincing Pogba to potentially decide to open up talks over a new deal at the club, then that may prove to be another big benefit of the Fernandes transfer for the Red Devils.