Speaking recently on the Football Writers Podcast, Adrian Clarke discussed his belief that Manchester United winger, Jesse Lingard, should seek a move away from the club this summer.
In the 2017/18 Premier League season, Lingard impressed for Manchester United, making 33 appearances, scoring eight goals and providing five assists – averaging a seasonal WhoScored match rating of 6.82.
The following summer, the 27-year-old went on to feature in all but one of England's fixtures throughout their run to the semi-final of the World Cup, scoring one goal and providing two assists.
However, since then, Lingard has found his playing time limited somewhat at United, featuring 27 times in the 2018/19 Premier League season – scoring four goals and providing two assists, while this term, Lingard has found himself even further out of favour, featuring just 20 times in the league – with only nine of those being starts.
As such, in comments made when speaking on the Football Writers Podcast, Adrian Clarke stated his belief that the winger should seek a move away from the club this summer.
He said: "It happens, you have your day – you were the main-man and you assume that you're going to be there forever and, suddenly, that moment dawns on you where they bring in players that are significantly better than you are, and it's simply a case of 'Ah, right. Standards have gone up. Am I good enough?'
"Then, when you're out off the side, and you're just dropped in on occasion, the pressure on someone like Jesse Lingard to hit the ground running and be brilliant can be overwhelming, and it's also really hard because you lack that match sharpness.
"I just feel that Jesse needs to go. He's not become a poor player, he's still got something to offer in Premier League terms, but his time at the top table, so to speak, is probably done. But look, he could end up at a Leicester or a Wolves or an Everton and rediscover his mojo.
"But, for me, he's at a stage in his career where he has to be wanted and has to have a manager that likes him – that loves him – and we all need a little bit of a cuddle, don't we, every now and again? And I don't think Ole's [Gunnar Solskjær] going to do that – he's found a new love in Bruno Fernandes and several of the other younger players, Mason Greenwood and Daniel James.
"They're the ones that he's giving court time to, and poor old Jesse is stood on the side with a bib in hand playing linesman in the practice games, isn't he? It's awful, he needs to go."
TIF Thoughts…
Looking at his decrease in game time year on year, we have to say that we agree with Clarke's assessment that Lingard may have to leave Manchester United to get regular first-team football.
Do you think Lingard should leave United this summer?
Yes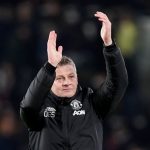 No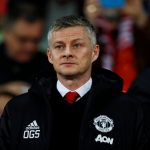 However, where that would be – whether at Leicester, Wolves or Everton, as Clarke suggests – remains to be seen.