Speaking recently on The Guardian's Football Weekly podcast, sports reporter for the New York Times Tariq Panja discussed the potential outcome of Manchester City's appeal to the Court of Arbitration for Sport.
After an investigation carried out by UEFA into Manchester City found that the club had broken financial fair play rules, as well as 'seriously misled' European football's governing body, the club were fined €30 million (£25 million) and handed a two-season ban from entering European football competitions – i.e the Champions League and Europa League.
However, City have appealed the ban and fine imposed by UEFA to the Court of Arbitration for Sport (CAS), which is expected to announce its decision on whether UEFA's ruling will be upheld, reduced or overturned on 13th July.
When asked about the upcoming verdict of CAS on The Guardian's Football Weekly podcast, Panja gave his view on whether or not he believed City's appeal would be successful.
He said: "What's interesting with CAS is often they side with the governing bodies [UEFA] because it's their rule books, and I guess some people who want a reform of CAS say, 'well, it's biassed because it's actually funded by these groups [UEFA]', so there's that.
"The jurisprudence history of this is, often the governing bodies win. So, if Man City win [their appeal], it could be seen as an upset – and also how powerful Manchester City have been in opposing this, how much money they've spent on lawyers and everything else, I'll be interested to see if the written reasons are published, whenever the ruling comes – and if it's not, that will also be a cause for concern, either way.
"It's up to all the parties involved if this stuff is ever published because I would love to see how hard UEFA fought on behalf of this independent panel [CAS], should it have lost, because in the case with Paris Saint-Germain, there was a lot of disquiet among the investigators, and among the CFCB – this financial control body – that UEFA really didn't defend them enough and essentially gave an open goal to PSG to get through what would have been a pretty painful financial fair play situation."
Are you worried by this journalist's claim?
YES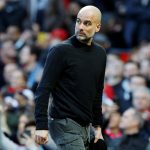 NO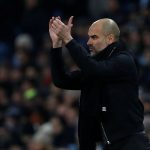 TIF Thoughts…
As such, from the comments of Panja, it would seem that, should Manchester City win their appeal, he would consider it to be an 'upset' – which, if you are a City fan, is not likely to fill you with confidence on the upcoming decision of CAS.