During the latest edition of Bleacher Report's Football Ranks podcast, Dean Jones spent some time discussing Manchester City's transfer plans after the club's two-year European football ban was overturned by the Court of Arbitration for Sport (CAS) at the beginning of this week. 
As per The Guardian, City were handed a two-year ban from continental competition earlier this year after they were found to have 'seriously misled European football's governing body and broken financial fair play rules'. 
However, CAS overturned this ruling earlier this week, which is good news for City, as explained by the BBC, because 'an upheld two-year ban would have been disastrous for the club's finances, their chances of keeping their best players, and above all, their reputation'. 
During a recent edition of the Football Ranks podcast, Jones discussed what City's summer transfer plans may look like now that they are officially set to compete in next season's Champions League, having already secured a place in the competition via their place in the Premier League table. 
Jones said: "Bringing people in is something that Ferran Soriano and Txiki Begiristain have been working on anyway. They had to be confident that City could get over this and so, those two guys have kind of been leading the club forward off the pitch, making sure that they're ready for what comes next, no matter the outcome.
"[Pep] Guardiola's completely on board with what happens from here. We're looking at Pep 2.0, we're looking at a new Man City being built now and they will base everything, first and foremost, on a new defence. 
"Changes have to be made. John Stones needs to go, probably [Nicolas] Otamendi will go, you'll have [Aymeric] Laporte, you'll have Fernandinho, you'll have Eric Garcia but then from what I'm being told, they'll sign two defenders. One will be a big name [and] will have experience. The other guy will be somebody that has hope for the future."
Are you excited for the summer transfer window?
YES, DEFINITELY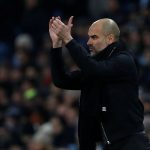 NO, NOT REALLY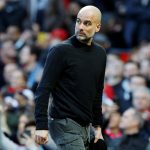 TIF Thoughts…
As per the BBC, a two-year ban from European competition would have cost City 'somewhere between £150-£200m of lost prize money'. With that in mind, it may be understandable why the CAS ruling could have a positive impact on the club's transfer plans this summer. 
Jones' comments make it appear as though City had been preparing for a positive ruling from CAS, which did end up being the case – and that may be good news for the club heading into the summer transfer window, as their preparation may help them to take advantage of this ruling in the transfer market and rebuild effectively for next season.