Speaking recently on the Why Always Us? podcast, The Athletic journalist Jack Pitt-Brooke discussed the differences between Manchester City and Liverpool this season, and whether he believed City could close the gap next term.
Following Manchester City's 2-1 defeat to Chelsea last week, Liverpool were crowned Premier League champions following a 30-year wait.
Liverpool's title ends Manchester City's two-year reign as English champions, and in rather comprehensive fashion – as Liverpool are currently 23 points ahead of Pep Guardiola's side.
Their domestic success this term also follows on from their Champions League triumph last season, as well as their Club World Cup victory – meaning that, at present, Liverpool are champions of England, Europe and the world.
Pitt-Brooke discussed how he thought City could close the gap on their Premier League rivals.
He said: "I think a lot of it comes down to motivation and hunger, to be honest. City have obviously won the Premier League twice in a row. I think anyone who's watched City play this year can tell they're not playing with the same intensity, whereas Liverpool – having been the best runners up in history last year – have been absolutely desperate to get it [the Premier League].
"So I think a lot of it comes down to mental approach, a bit of it I think comes down to finishing; we know that on xG [expected goals], City are underperforming relative to their xG and Liverpool are over-performing relative to their xG.
"And then I suppose gaps in the squad – failing to recruit another centre-back has been something which has haunted City all season. So I think there are still a few reasons to believe that next year, things will revert to the mean a bit. Next year, I would expect City to be at least 10-15 points better off the bat and I would expect Liverpool to revert to the mean as well, so I think it will be much closer next year. I don't think City are permanently 23-plus points worse than Liverpool."
TIF Thoughts…
It would appear that Pitt-Brooke believes there are a number of reasons and possibilities as to why and how City can catch up with Liverpool next season, ranging from recruitment, luck to motivation.
Do you think City will challenge Liverpool for the league next season?
Yes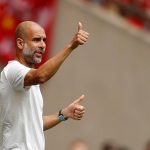 No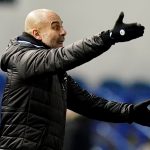 Only time will tell whether or not City can indeed go on to reclaim their Premier League title next term.