Football finance expert Kieran Maguire has been discussing the latest on Manchester City overturning their European football ban.
In February, it was announced by UEFA that the Manchester outfit was to be banned from European club competitions for two years for misleading the governing body and breaking Financial Fair Play rules (per The Guardian).
However, after the club took their case to the Court of Arbitration for Sport (CAS), the two-year ban was successfully overturned earlier this month (per BBC).
So, in the latest episode of The Price of Football podcast, Maguire discussed why CAS would not be publishing their results.
He said: "CAS normally publish their results, but there was something in the papers which says 'if either party objects' – and you can imagine that they both might feel that they've got good reason to object [the publishing of results].
"We don't know the reasons, but if City have got off on a technicality, then perhaps they want to keep that relatively quiet. If UEFA decide, 'Well, we've lost and we were a bunch of chumps in terms of the way that we presented the evidence', they too might decide that actually, 'we might not want to make ourselves look too foolish, here.'
"Under those circumstances, given that CAS ultimately is a private body and it's not a court as such, it's under no obligation to show the information. The only reason why, if an objection arises, that it could be shown is if the CAS president himself decides that it's in the public interest that the details are shown.
"Having watched Brighton's 0-0 draw with Newcastle followed by [Crystal] Palace's equally fairly dull match against Wolves, frankly, I'd read anything than have to watch another live football match on television at present. So, I'm desperate for this stuff to come out."
TIF Thoughts…
As can be seen in what Maguire had to say, it seems that either Manchester City, UEFA or both could have an objection to CAS publishing their results.
Are you bothered if the Court of Arbitration for Sport's results are published?
No, doesn't make a difference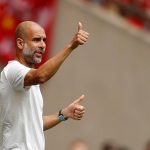 Yes, they would be interesting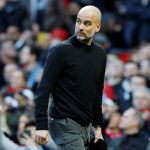 Either way, City will be featuring in the Champions League next season after securing a second-place finish in the Premier League, so, it seems likely that their supporters will care little if CAS publish their findings or not.