Football finance expert Kieran Maguire has revealed how much Manchester City overturning their European football ban is worth to the club.
Back in February, Pep Guardiola's outfit was banned from featuring in European club competitions for two seasons by UEFA after they had been found to have misled the governing body and broken financial fair play rules (per The Guardian).
However, on Monday it was ruled by the Court of Arbitration for Sport that the ban would be overturned as City had been cleared of breaking the rules (per BBC).
So, in the latest episode of The Price of Football podcast, Maguire discussed just how much the ruling would be worth to the Manchester outfit.
He said: "[It is] potentially [worth] anything up to a quarter of a billion pounds over the course of the next two years. Being in the Champions League is incredibly lucrative – it's not just the TV deal.
"The TV deal for English clubs is the most lucrative for any of the European countries, because BT themselves put so much in and the way that it works is that the more your domestic broadcaster puts into the pot, the more your football clubs take out. So, there's that.
"There [are] sponsor bonuses and, of course, there's the potential to get to the final of the competition. From then, you can potentially also kick on to the [Club World Cup] organised by FIFA. So, it's very lucrative and City are absolutely delighted.
"I've got lots of mates who support City, and I know one or two people there as well, and they were confident; I think we'd said that previously. This is an amazing verdict as far as they're concerned."
TIF Thoughts…
As can be seen in what Maguire had to say, it is clear that the overturning of City's ban from European club competitions will be worth a lot to the club in financial terms.
Do you believe that Manchester City will win the Champions League within the next two years?
No, not going to happen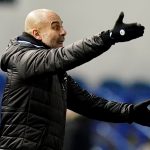 Yes, anything is possible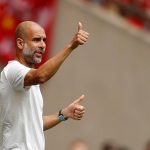 With the Manchester outfit now comfortably in the top four of the Premier League (per BBC), it is certain that they will be competing in the Champions League next season.