Football journalist David Ornstein has been sharing some news on Manchester City's transfer plans for the upcoming summer transfer window. 
This comes as Ornstein spoke on a bonus episode of The Athletic's Ornstein & Chapman Podcast which covered the upcoming summer transfer window, with the dates for the window recently announced.
On the topic of City and what Pep Guardiola's likely plans are for the window, Ornstein shared this update.
He said: "Manchester City's plans haven't really changed as a result of their Champions League ban being lifted because they were confident throughout and they kind of knew what finances they'd have to play with throughout, and therefore they are going to attack this market.
"Since the ban is lifted, they're probably just going to attack it with even more strength and determination to put themselves back up at the top of the game – well in the Premier League, at least, because they might finish this season at the top of Europe with their Champions League campaign ongoing and [the] FA Cup as well.
"They've got plans at centre-half, they've got a number of options. There's interest, as we've reported, in Kalidou Koulibaly and some versatility with Nathan Ake also among their options from Bournemouth. Left-back is an area that Manchester City are looking to strengthen in as well, with a couple of targets and a willingness to let players go, a replacement for Leroy Sane at left-wing, so all sorts of possibilities there."
How many incoming transfers do City need to make this summer?
0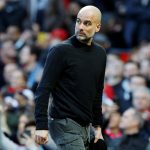 1-2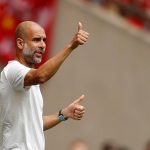 3+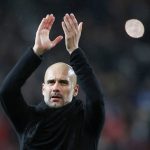 TIF Thoughts…
Taking into account how many points Manchester City have fallen behind Liverpool at the top of the Premier League table this season, it may be in their best interests to try and bring in some new quality players to try and boost their squad so they can try and take the title off Jurgen Klopp's side next season.
But as Ornstein mentioned in the podcast, it appears that City have a number of positions they want to strengthen in and a couple of targets to fill those positions in the upcoming window. This shows that the Manchester club are serious about improving their squad and fighting for the league title next season.