Speaking recently on the Guardian Football Weekly podcast, journalist Barney Ronay discussed the Court of Arbitration for Sport's (CAS) decision to overturn Manchester City's two-year ban from playing European football.
On Monday, it was announced that Manchester City's two-year ban from the Champions League for 'a serious breach of UEFA's financial fair play rules' would be completely lifted, while the €30 million (£25 million) fine – also imposed on the club by UEFA – would be reduced to €10m (£9m), after CAS found that: "Most of the alleged breaches were either not established or time-barred."
While discussing the verdict of CAS on a recent episode of the Guardian Football Weekly podcast, Ronay claimed that he believed UEFA's original sanctions on Manchester City were spiteful.
He said: "To be honest, while I don't like to go along with conspiracy theories, and 'it's all vindictive and politics', I think the two-year ban was excessive. And there was an element of spite in that two-years ban.
"I mean, what we're talking about here is essentially 40 million pounds and some misdirection and not really telling the truth – that was the accusation. So two years was a swingeing ban. I don't think it would have been that hard to establish that that was excessive."
TIF Thoughts…
As such, it would certainly appear as if Ronay is of the belief that UEFA's original ban imposed on Manchester City was indeed over the top, and also that he does not believe it would have been difficult for CAS to establish that the sanctions were too harsh on the club.
Do you believe that UEFA's two-year Champions League ban for City was excessive?
Yes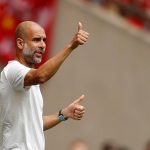 No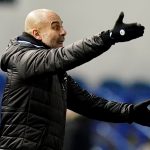 However, with City now able to participate in the Champions League once more, the fans and the club can begin to put this affair behind them and look forward to both the short and long-term future of Manchester City.