Miguel Delaney has been on the latest episode of the Indy Football Podcast and has been discussing Everton's appointment of Carlo Ancelotti.
The Independent reporter spoke at length about many issues but offered his thoughts on Ancelotti after producing a piece about the Italian earlier this year.
Here is what Delaney had to say about Ancelotti:
"My issues with Carlo Ancelotti long preceded his appointment at Everton; it's why I didn't think it was the smartest move for Everton to appoint him, I felt it was quite a lazy decision.
"I mean, first of all, whatever you think about Carlo Ancelotti as a manager, his profile of jobs in the last two decades hasn't been the job that's needed at Everton.
"They are going to need someone to almost re-energise the club, a project builder. Ancelotti's never been that, he's kind of been a project facilitator.
"He's come in, ensured that players perform to a certain level at big clubs and gone from there."
It seems as if Delaney does not think the Toffees should have gone for Ancelotti.
Do you think Ancelotti was a lazy appointment?
No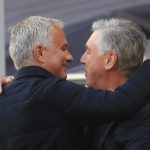 Yes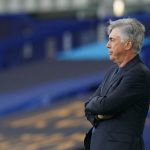 TIF Thoughts…
Considering Ancelotti has won 19 trophies in his career as a manager and has been in charge of Real Madrid, Bayern Munich, and AC Milan, to name but a few of the clubs he has managed, we feel that this is a rather harsh assessment of Ancelotti as surely his trophy record speaks for itself?
Either way, since Ancelotti became the boss of the Toffees, he has won seven league games and has them sitting in midtable. (Accurate before Thursday's games)
However, it will be interesting to see what transfer business the Italian does and how they perform next season, and then we can truly judge if he was the right appointment for Everton or not.