Former Everton star Leon Osman believes that the combination of Carlo Ancelotti and Marcel Brands could help the Toffees attract players.
Osman was recently a guest on the latest episode of the Football Daily podcast. He was asked about Brands and what changes he could bring to the Merseyside club's transfer strategy. Osman revealed that Brands combining with Ancelotti could prove vital to Everton's approach in the transfer market.
Brands is currently the sporting director at Everton and he had taken over that role in May 2018. Before that, he had been the director of football at PSV Eindhoven and AZ Alkmaar (via Transfermarkt).
When asked about Brands and how he could work together with Ancelotti, Osman said: "I think the fact that he's now linked up with Carlo Ancelotti, the players that Everton can now be linked with will be the ones that can take the club forward and improve on what Everton have got.
Will Everton sign big players in the summer?
For sure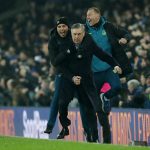 I'd love that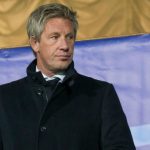 "That's got to be the goal. It's going to be a slow process, it takes years. I speak to people at Everton and when Manchester City were taken over by their money, it took them six or seven seasons and three or four sets of players that came in and out. And all of that went successfully well and all of that was financially backed to the hilt, but it still took them that many seasons to become the success juggernaut that they are.
"As an Evertonian, [I am] hopeful that could potentially happen to Everton, but it's not an overnight job – not by any stretch of the imagination."
Osman believes that the club's recruitment could now be in the right hands and this could lay down the foundation to the club potentially winning trophies some years later.
TIF Thoughts…
While Everton have signed Niels Nkounkou, Gianluca di Marzio had recently told Magazine Napoli Live (via Area Napoli) that the Toffees are one of the clubs interested in signing Kalidou Koulibaly. The fact that Koulibaly has also been linked with big clubs like Liverpool and Manchester United shows that Everton's ability in the market may have gone up a level already.
Ancelotti has been at clubs like Napoli, Real Madrid, Bayern Munich and Chelsea in the past and it shows the sort of influence he has in the global game. If he could use his influence in football and help Everton get some renowned players like Koulibaly himself, the club's stature can certainly grow in the next few years.