Speaking recently on the Guardian Football Weekly podcast, Jonathan Fadugba discussed the potential of Arsenal's Bukayo Saka.
Since making his Premier League debut for Arsenal as a 17-year-old back in January 2019, Saka has enjoyed a rather remarkable rise in the Gunners' pecking order.
In the time since his debut, the 18-year-old has gone on to make 39 appearances for the first-team, scoring four goals and providing 11 assists.
So far this season, Saka has impressed for the north London side, scoring one goal and providing five assists over his 23 Premier League appearances, averaging a WhoScored match rating of 6.72.
In addition to this respectable league form, Saka has also performed remarkably in European competition, scoring two goals and providing five assists over his six appearances in the Europa League, averaging a match rating of 7.78.
Not only is this level of performance impressive because of his young age, but also because of the fact that the player – who is naturally a left-winger – has often been played from left-back throughout Arsenal's Premier League and Europa League campaigns.
In recognition of his season and development so far at Arsenal, Jonathan Fadugba recently raved about Saka on the latest episode of the Guardian Football Weekly podcast.
He said: "I saw him in the FA Youth Cup games, and he stood out, played in the more advanced role. So, when he came through and was at playing left-back, I think it was maybe just to do a job, but what was really encouraging was how well he adapted to that role.
"There were some teams who maybe tried to exploit him because of his height and that was only one weakness in terms of him as a left-back maybe, long-term. But every other side of it he really dealt with quite well.
"Obviously, he's really positionally versatile and now started to play in a more forward role. I think there's a lot of excitement about Saka at Arsenal and [with] the fans. He's 'signed da ting' as their Twitter account said, and got the new deal, Arsenal fans are delighted about it.
"I think he is a real talent and I think the hype is probably justified at this point in terms of how well he's doing."
TIF Thoughts…
As Fadugba mentions, the fact that Saka has signed a new four-year deal with the club is obviously great news for the Gunners, ending speculation that the player could have joined Liverpool or Borussia Dortmund, who had both been linked with the winger.
Can Saka go on to become an Arsenal legend?
Yes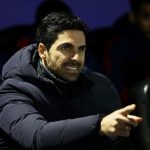 No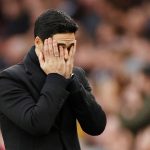 As such, it would appear that Arsenal will continue to enjoy the development of Saka for a little while longer yet.