Andrew Mangan has been discussing what he believes should be Arsenal's approach in the transfer market this summer and why signing Chelsea winger Willian isn't the right thing to do.
Speaking on a recent edition of the Arsecast Extra, the podcast host believes the club can ill afford to offer the Brazilian the three-year contract he is said to want in order to make the short journey across London to the Emirates Stadium this summer despite the fact he believes he will improve the squad.
When discussing the rebuild required by the Gunners, he said: "Another thing we can't really do, is give a three-year deal to someone like Willian who would improve this team – there is no question that he's a good player – but if you're trying to rebuild a squad properly, can you give a guy of 31, big, big wages? Because he's coming on a Bosman and that's the reality. You're going to be left with an ageing player, a player going into the final years of his career on big money who, if he goes off a cliff which can happen, you've got no way of moving."
Would you like to see the club sign Willian this summer?
Yes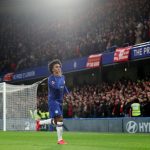 No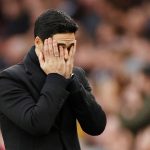 TIF Thoughts…
Willian's Chelsea contract is set to expire at the end of this season and there have been a number of reports linking him with a move to Arsenal, however, given the player is due to turn 32 next month, we believe Mangan is right to raise concerns around the idea of him being given a three-year contract.
It therefore seems as if Arsenal will lose out either way, whether they decide to sign Willian or not, in that they will either improve the playing squad or spend a huge amount of needless wages.
The £20.25m-rated attacker has proven he is still a potent force in Premier League football this season, scoring nine goals and seven assists in 36 appearances so far this season (as per Transfermarkt.co.uk). According to WhoScored.com, he has been Chelsea's most consistent performer in the English top-flight with an average performance rating of 7.31/10 and therefore there is certainly an argument to say he would improve the club but equally, we believe the concerns regarding the length of the potential contract are also valid.