Joseph Masi and Luke Hatfield discussed all things West Bromwich Albion during the latest edition of The Express and Star's Baggies Broadcast podcast and the pair spent some time sharing praise for West Brom captain Jake Livermore during the show.
It may be fair to say that Livermore has played an important role for Slaven Bilic's side this season. Prior to Wednesday's game against Queens Park Rangers, the 30-year-old midfielder has played in all but one of the club's 45 Championship games this season, making more league appearances than any outfield Baggies player this term.
On the pitch, Livermore's tackling may have been a standout area of his game this season. Prior to Wednesday's fixture, the £4.95m-rated midfielder has made an average of 2.2 tackles per league game this season, which is the joint-second-highest number of tackles per game that has been made by any Baggies player this year, as per WhoScored.
However, Hatfield and Masi spent some time praising another area in which Livermore provides some value for his side during the most recent edition of the Baggies Broadcast podcast, as they discussed his leadership qualities.
Hatfield raised the topic of Livermore's leadership during the podcast, as he stressed the importance of 'the leadership that he offers' his team.
Masi then went on to share praise for the midfielder, saying: "There's a big part of me that thinks they wouldn't concede that goal against Huddersfield – that second goal – if Livermore's on the pitch. You need leadership. The game's just not about what you do on the ball. It's about shape, it's about structure, it's about discipline, it's about leadership and Livermore not even fully fit, provides it, for me.
"You know I absolutely love him, but it's little things like – he was subbed, but when there was a drinks break he got straight onto the pitch. He was back out on there giving instructions and stuff and it's just little things like that, no one else does that."
The Baggies journalist went on to say: "He's just a leader, isn't he? He's a leader and for me, you never sub him. That probably sounds a bit ridiculous, he might be playing 3/10 and maybe that's extreme circumstances if he's had an absolute stinker but for me, if he's 5/10, you play him."
Is Jake Livermore West Brom's most valuable player?
YES, I THINK SO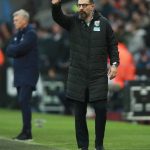 NO, DEFINITELY NOT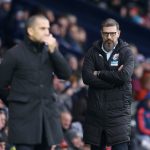 TIF Thoughts…
Baggies boss Bilic himself previously praised Livermore for being a leader this season, while ex-England striker Darren Bent also spent some time praising the 'influential' 30-year-old midfielder earlier this year.
It seems as though Livermore has impressed a variety of different people with his leadership skills this term and with that in mind, it may be understandable why Masi shared that he would never sub Livermore, as his presence on the pitch may be quite valuable for West Brom.