Former Leeds United striker Jermaine Beckford hosted a recent Leeds-focused edition of TalkSPORT's GameDay podcast where he reflected on Leeds United's 16-year absence from the Premier League, and was joined by a Leeds fan who spent some time discussing Ken Bates and his time as owner of the club.
Bates initially completed a takeover of Leeds United in January 2005. It may be fair to say that the former Chelsea chairman's time at Elland Road was not particularly stable. As per The Guardian, with Leeds slipping 'to the brink of relegation' in May 2007, Bates put the club into administration, 'effectively writing off debts of over £30m'.
After receiving a points deduction, the Whites were ultimately relegated to the third tier of English football in 2007.
Bates subsequently led a consortium that bought the club in July 2007, allowing him to regain control. The Guardian described Bates' actions as 'cunning and deeply unpopular'. As per The Telegraph, the unpopular Bates effectively severed all ties with Leeds United in July 2013, nearly nine years after he first got involved with the club.
Ex-Leeds forward Beckford described Bates' decision to place Leeds United into administration, only to buy the club back again, in 2007 as "one of many" moves the former Whites owner made "that angered the Leeds faithful".
A Leeds United fan named Jeremy, who sat on the board of the club's supporters' trust during Bates' time in charge, featured on this edition of TalkSPORT's GameDay podcast to share his thoughts on Bates and his time at Elland Road.
Here is what he had to say about Bates: "Basically, he took the club to its lowest point in history by relegation to the third tier, placed us in administration, somehow manipulated that process to stay in charge, sued any fan group that disagreed with him, used the media – usually his own – to attack anyone daring to question him, called the fans morons, sold [Fabian] Delph to pay for the East Stand, so, where does he rank in terms of worst owners we've had? I would say he's top of that league – and that's really saying something!"
Is Ken Bates Leeds United's worst ever owner?
YES, I THINK SO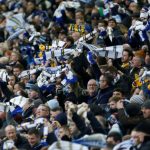 NO, I DON'T THINK SO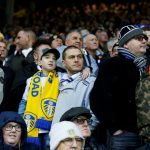 TIF Thoughts…
It's clear that this Whites fan believes that there are a plethora of reasons to explain why Bates is unpopular with Leeds United supporters, and judging by the list of offences they state that the former Whites owner committed against the club and its fans, it may be difficult to argue against their claim that Bates certainly one of the worst owners that Leeds United have had.