Phil Hay has been speaking on the latest episode of The Phil Hay Show by The Athletic and has revealed that he is unsure of where Ben White sees his future.
Hay spent a lot of time talking about various Leeds United-related issues after they were promoted to the Premier League but spent a little bit of time on the future of White.
Here is what he had to say about the 22-year-old:
"We asked [Angus] Kinnear about Ben White, and he said, 'we do want to keep him, he's obviously thrived under [Marcelo] Bielsa, he's big mates with Kalvin Phillips and everything else.'
"I don't think being mates with Kalvin Phillips will get him through the door, I don't know what Brighton's intentions are, and I don't know where White sees his future, either.
"The one thing you know with him is that he's going to be seriously expensive; he's not going to be cheap."
So, it seems as if Hay is unsure of where White might end up next season, but he knows that he will cost a lot of money.
Can Leeds keep Ben White now?
Yes, we have a chance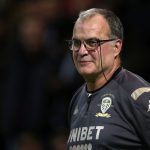 No, he will go somewhere else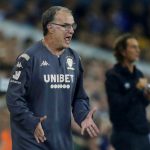 TIF Thoughts…
The man on loan from Brighton and Hove Albion has had a stellar season for Leeds, having earned an average rating of 7.09/10 and having played in every league game for the Whites.
His performances have reportedly attracted the attention of the likes of Liverpool, Manchester United and Manchester City, while the Seagulls have reportedly placed a £35m price tag on his head.
Brighton want to keep him, but if they receive that offer, there is no guarantee he will stay on the south coast, and it will be interesting to see if Leeds are ready to nearly double their current record transfer of Rio Ferdinand to bring White to Elland Road permanently.
The future of the 22-year-old is one thing to watch out for as the transfer window opens and progresses.