West Brom-focused Twitter account @WBAReport recently posted a tweet sharing the alleged news that the Baggies are "interested" in Charlton Athletic's Lyle Taylor, with the forward's contract currently set to expire at the end of this month. 
This post from @WBAReport cites Sky Sports as the original source of this report. This comes after Sky Sports recently published an article sharing the news that Taylor has decided not to rejoin the Addicks for the remainder of the 2019/20 campaign, as per the club's manager Lee Bowyer, who recently revealed this news in an interview with TalkSPORT. 
In addition to sharing this news regarding Taylor's decision not to rejoin Charlton for the remainder of the 2019/20 campaign, this article from Sky Sports shares that West Brom are one of the clubs who had shown interest in the 30-year-old forward back in January, before going on to claim that "it is likely" that this interest will continue into the summer. 
Some Baggies fans have flocked to @WBAReport's post sharing this alleged news.
???????? | #WBA

West Brom remain interested in Charlton striker Lyle Taylor, whose contract expires at the end of the month.

The 30-year-old has found the back of the net 11 times in 22 matches so far this season.

[via Sky Sports] pic.twitter.com/r6nJx2bRyf

— WBA Report (@WBAReport) June 2, 2020
Plenty of the West Brom fans who have been responding to this post have shared that they wouldn't like to see Taylor at The Hawthorns, with some Baggies fans questioning the 30-year-old forward's attitude. 
Don't want him, especially after refusing to play for Charlton

— allnewswba (@allnewswba) June 2, 2020
Hmmm attitude. I remember the stories of Michael Owen doing similar at Newcastle and that was beginning of end of his career. For me I would prefer him busting a gut to keep them up not just looking out for him

— Luke Stokes (@lukestokes84) June 2, 2020
Would you like to see Lyle Taylor at The Hawthorns?
YES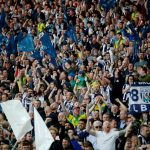 NO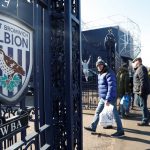 No thanks. Says a lot about his character that he's refusing to play for fear of getting injured

— Ian Carr (@iancarr21) June 2, 2020
No thanks

— Neil Edmunds (@tronifer) June 2, 2020
Some Baggies fans seemed more open to the idea of Taylor joining West Brom, with one of the club's supporters stating that he could be a good backup for the Baggies, whilst another West Brom fan shared that they would only like to see him join the club if they fail to earn promotion to the Premier League for next season. 
If we're in the Championship next season then yes. But otherwise I can't see it

— Timmu Toom (@TimmuToom) June 2, 2020
As a backup good but refusing to play for Charlton if the season resumes says a lot about his character if the stories are true

— Liam Jones ?? (@liamjackjones) June 2, 2020
As per TalkSPORT, Charlton manager Bowyer has explained that Taylor is unwilling to rejoin the Addicks as he doesn't want to risk getting injured prior to the expiration of his contract. With that in mind, it may be understandable why some Baggies fans have raised questions about the attacker's attitude.