Some Sunderland fans have been slating Stewart Donald in response to a tweet that was recently posted by the club's official Twitter account that includes a link to a 'Q&A' that was posted to the club's official website, which provides details on the club's plans with regard to season card refunds. 
As stated in this 'Q&A' from the club's website, Sunderland made an announcement last Friday concerning their supporters' season cards for the 2019/20 season. This announcement stated that in the event of the current season being completed behind closed doors, "season card holders would be given a free streaming pass for all remaining home fixtures". 
Following that announcement, this latest post from the club's website provides some further clarification on this issue – as well as other details relating to their recent announcement. This Q&A notably clarifies that fans who don't want or can't access a streaming pass would not be given any further refund. This post also clarifies that only home games will be included in this offer for season card holders.
? Season cards
?? Match tickets
? Loyalty points
? Streaming
? Much more

Read our season card Q&A… ??

— Sunderland AFC (@SunderlandAFC) June 3, 2020
Plenty of Black Cats fans have been sharing criticism for Donald in response to their club's tweet sharing this Q&A, with some stating that they don't think it's fair to ask supporters to accept a streaming pass instead of a refund.
When Donald said we'd be "sold by May" I didn't realise he meant it would be "down the river"

— Scott (@76skelly) June 3, 2020
#DonaldOut give back the £20+ million, and go. You're massively out of your depth, you've been found out. It's a disgrace the way the club is going, and you continue to take credit for the work of Ellis Short who wiped the debt.

— Philip Fenwick (@FenwickBOOM) June 3, 2020
6 season tickets out of my address, think I'll pass on the opportunity for a stream or even 6, dont have enough TV's. Thanks Stewy D and your band of merry men for having the fans at heart.

— Neil Mcbeth (@Neil_Mcbeth) June 3, 2020
Do you think that it is unfair to offer fans a streaming pass instead of a refund?
YES, THAT'S UNFAIR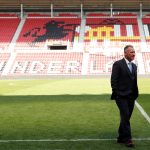 NO, THAT'S FAIR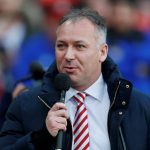 I'll be cancelling. Absolutely nonsense to renew on those terms. I'll get a streaming pass for half the price of a season ticket and that will get me all games. You want ST to pay £300+ for home streams and then additional costs for the aways #DonaldOut #FPPIn

— Dan (@Dan1879_SAFC) June 3, 2020
Shocking way to treat supporters at lowest point in our history. #DonaldOut

— Adam Theaker (@adam_theaker) June 3, 2020
One Sunderland fan stated the club is trying to "rip off fans", while another supporter claimed that the club is being "driven into the ground". 
Absolutely disgusting, why don't the owners pay the £20m they owe the club before trying to rip off fans.

— Nerdy McNerdface (@JohnnyR1Red) June 3, 2020
That's it season tickets cancelled. Not watching my club been driven into the ground. Sell up Donald. You blew best chance this club had for years with FFP. You could now lose it all. You've blown the relationship with supporters. Pacifying and telling lies gets you nowhere.

— Paul (@paulthomase) June 3, 2020
Considering that these fans had paid for their season card with the expectation of being able to attend games, it may be understandable why some might be upset about the fact that their club doesn't intend to offer them a refund – if the remaining games of the 2019/20 season have to be played behind closed doors.