Some Sunderland fans have taken to Twitter to discuss the future of Lyle Taylor after Charlton Athletic manager Lee Bowyer recently revealed that the 30-year-old forward won't feature for the Addicks in the Championship for the remainder of the 2019/20 season, following the EFL's recent announcement that the second tier will resume on the weekend of 20th June.
This news regarding Taylor comes after the attacker, who is currently valued at £1.26m according to Transfermarkt, was recently a guest on 'The Conv3rsation podcast' where he revealed that he believes his current club has become a "circus", as per the Sheffield Star. 
This report from the Sheffield Star, which was published in May, also stated that Taylor revealed that he was yet to receive a new contract offer from the Addicks, with his current deal set to expire at the end of June, whilst this article also quotes Taylor as saying that he would have been earning "more money at Sunderland" than he was earning at the Addicks. Taylor held talks with the Black Cats prior to joining Charlton back in 2018, as explained in a recent article from Chronicle Live. 
Now, this latest news regarding Taylor's decision not to feature for Charlton for the remainder of the 2019/20 season has got some Sunderland fans talking about the 30-year-old's future after one Black Cats fan sparked some conversation about the forward on Twitter.
#SAFC Lyle Taylor has left Charlton. Available on a free.

There are some great bargains to be had if only we had the wit and/or will to get them.

— Hummy (@eathummous1) June 1, 2020
Some Sunderland supporters have stated that they don't think their club could attract Taylor to the Stadium of Light. 
Wont drop to L1

— Parker (@Parkersafc) June 1, 2020
Quality striker – far too good for us unfortunately ?

— alistair newton (@alistairnewton7) June 1, 2020
Do you think that Sunderland could sign Lyle Taylor?
YES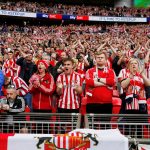 NO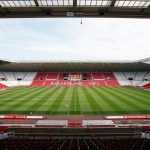 Not a chance he'd drop back down to league one when he's got Rangers and top end championship clubs after him. He wants 10k+ anyways.

— Lewis Chapaldi (@WERGHJIGgJ) June 1, 2020
Kyle Taylor has already rejected us for another league one team at the time. he will go on to bigger and better things than Sunderland

— Dean Cummings (@Deanospamoni85) June 1, 2020
However, some Black Cats fans have been somewhat more optimistic about their club's chances of potentially luring him to the Stadium of Light, whilst one Sunderland supporter shared praise for the forward's ability. 
Stewart Donald likes his free agents

— Joshua?? (@KINGMAGUIRE1) June 1, 2020
Love Lyle Taylor. He was always very impressive, a forward with a deadly (thoughtful) cross.

— Colin Woodruff (@laszlowoodbine) June 1, 2020
Why wont he he's played here before and wanted to join us before

— Rhys William (@lincolnSAFC) June 1, 2020
Considering that he has been linked with Sunderland before, it may be understandable why this news regarding Taylor has caught the attention of some Black Cats fans.