Sunderland-focused journalist James Hunter caught the attention of many Black Cats fans recently after he posted a tweet that included a link to an article from Chronicle Live, which shares some comments that the club's chief executive Jim Rodwell recently made when questioned about the club's plans for compensating season card holders should the 2019/20 season be completed behind closed doors. 
Last Friday, the club announced that season card holders would be provided with a free streaming pass should the current season be completed behind closed doors. The club later clarified that supporters who don't wish to or can't access this streaming option would not be given any other refund for their season card. 
As per this article from Chronicle Live, the club's decision hasn't gone down well with many Black Cats fans and now, when asked if the club would consider partially refunding fans who paid to attend games, Rodwell is quoted as saying "you'd never say never". 
Lots of anger towards #safc's season card refund policy announcement.
Jim Rodwell admits club 'must listen' to fans' feedback. Leaves door open to changes.https://t.co/NBPatfROeU

— James Hunter (@JHunterChron) June 4, 2020
Rodwell's comments haven't gone down well with many of the Black Cats fans who have been responding to Hunter's tweet sharing this post, with some stating that it is too late to say this now. 
Think that's too late. Hundreds, if not thousands have cancelled their Direct debits after that Q&A yesterday. It was disgusting and the tone was as if we were consumers not supporters of the club. #SAFC

— Anthony Mongan (@AnthMongan3) June 4, 2020
Fall guy plan working for donald

— SAFC Living 123 (@safcliving123) June 4, 2020
Are you happy about Jim Rodwell's comments?
YES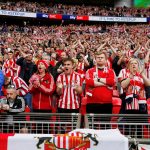 NO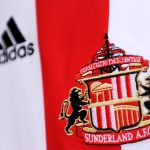 It's too late they had feedback last week and did not listen

— Tim (@safctim) June 4, 2020
Too late, season tickets cancelled, not go back until the Conman has gone

— SteveRedandWhite (@BLACKCAT241969) June 4, 2020
Bit late now.

Direct debits have been cancelled left right and centre.

I know mine has.

It'll take more than a change of heart to get that trust and blind loyalty back.

You can't even contact the club, they aren't there. There's not even staff working remotely from home

— Digger (@JohnKaysCanoe) June 4, 2020
One Sunderland supporter stated that Rodwell's comments show that the club is "panicking", while another Black Cats fan described Rodwell as a "failure". 
They're just panicking now because their plan's backfired and they realise their actions have meant loads more season tickets won't be renewed. Still all about them. Won't fall for it. ???

— Nikki Jude (@NikkiJude) June 4, 2020
Jim Rodwell is an abject failure who has been an unmitigated disaster at every football club he's been at.
Hope he's listening.

— S. (@SAFCRABBIT) June 4, 2020
Considering that the club previously clarified via a post on their official website that fans would not receive any refund other than the streaming pass, it may be understandable why some Black Cats supporters seem to feel that Rodwell's comments are coming too late.