A group of Leeds United supporters have been discussing the recent comments by Queens Park Rangers' CEO Lee Hoos following the announcement the Championship are aiming for a 20 June restart. Hoos said he was "stunned" by the EFL's decision and made the point "there has been absolutely no consultation with individual clubs".
It's understood that Director of Football Les Ferdinand and the first-team manager Mark Warburton share his views and are "vehemently opposed" to the proposed schedule. The QPR hierarchy have said that they weren't aware of the decision until 40 minutes prior to it being made public and Hoos insists that having spoken to a number of other Championship clubs they are not the only ones who feel this way.
Here's what some of the Elland Road faithful have had to say in response to his statement after the update was relayed by Phil Hay of The Athletic via his Twitter account.
If your club has been run professionally and your players have been keeping fit, I'm not sure what your problem is. You're at no disadvantage, all clubs are in the same boat….. get rowing ?

— Jo Bedford ? (@El_Loco_Jo) June 1, 2020
QPR players are like, "Yes Mr Warburton, I'm following the fitness schedule you set us." pic.twitter.com/hUjSp0nYD6

— George____ (@george28265) June 1, 2020
They aren't ready , they aren't fit , tin pot

— ASH (@Ashthebashx) June 1, 2020
Should have kept your players fit then

— Rod (@lufcrumham) June 1, 2020
Do you believe Lee Hoos has a fair argument?
Yes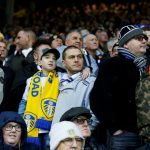 No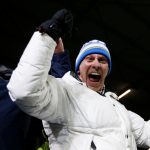 Some Leeds fans have suggested that QPR's players have failed to maintain their fitness, hence why they are so against resuming the campaign in just under three weeks. Given the fact the players were yet to return to contact training (at the time of his statement), Hoos suggested it was unreasonable to expect them to perform at a competitive level with such a short amount of time to prepare (via qpr.co.uk).
It could be argued that Leeds fans are particularly unimpressed by their league rivals' feelings over the Championship's resumption with the ultimate prize of promotion coming back into play for the Whites once the league is back up and running. It appears while fans have been preparing for the season to restart, the fact QPR's apparent under-preparation for the potential kick-off has irritated parts of the fanbase. As such, the criticism for the R's just kept on coming.
Small club syndrome strikes.

— Ash (@Ash12984830) June 1, 2020
Clearly nothing to do with the fact that QPR's season is already over..

— Billy Billy Billy (@TheFootyExp3rt) June 1, 2020
This is getting ridiculous, they've messed about long enough as it is. Clubs moaning about anything at the minute. There players should have been maintainining there fitness anyway and clubs are back training now. Pathetic excuses coming out of a lot of clubs

— Samba1972 (@Samba19721) June 1, 2020
There was always going to be a start date around that time, what you really should be appalled at is that you were so unprepared as a Championship club that you haven't kept your players fit! That's on you not the EFL

— Tom O'Hare (@tohare3) June 1, 2020
Absolutely pathetic…

— Nigel Horton (@NigelHorton5) June 1, 2020
It's clear from the above responses, there is very little sympathy for QPR from the Leeds United supporters who are desperate to see their side secure promotion to the Premier League. Mark Warburton's side sit in 13th position, six points adrift of the play-off positions and 11 points clear of the drop zone.