Fans of Leeds United have been reacting to a post on Twitter, in which chief football writer for the Yorkshire Evening Post, Graham Smyth, shares footage of Rangers right-back, James Tavernier.
In his post, Smyth shares footage that was originally posted by the official Rangers Twitter account of a rather spectacular long-distance volley by Tavernier, before adding the comment: "Leeds United fan James Tavernier, in action there."
In reaction to his tweet, fans of Leeds have flocked to have their say on the matter, with many suggesting that Symth could be hinting at a possible move for Tavernier this summer.
Ya hinting something here Graham ? could do with another RB and he's got the attributes to fit this team and the dead ball skills we lack

— Jordan Townend (@GoOnGarySpeed) June 29, 2020
Pick that out!!!

— Bickers (@BickersLUFC) June 29, 2020
Since joining Rangers from Wigan Athletic for a fee of £225k back in 2015, the right-back has gone on to make 242 appearances for the Glasgow side, scoring a remarkable 46 goals and providing an astonishing 74 assists – as well as becoming club captain.
Once again this season, Tavernier had been in fine form, scoring three goals and providing 15 assists over his 45 appearances in all competitions for the Scottish club.
Would you like to see the club make a move for James Tavernier this summer?
Yes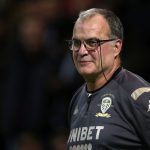 No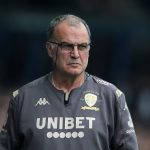 Now 28 years old, and with a current market value of £4.32 million, it would appear that Symth is suggesting that Leeds could yet make a move for the defender, however, some fans look like they would not be happy with the move.
Think James Forest would be more of a bielsa baller ?

— Mark O'Brien (@mob2kw) June 29, 2020
Ex Leeds United academy player*

— Mitch Smith (@MSmith924) June 29, 2020
Honestly….he was bang average last season and thats being nice

— Daddy Dee (@damobrien2011) June 29, 2020
You'll not like this one @Peter_LUFC.

— Tommy (@tommy_lufc) June 29, 2020

As such, it would appear that many of these Leeds fans are split as to whether they would like to see their club make a move for Tavernier this summer.