Leeds United fans on Twitter have been responding to the latest news surrounding the return of the Championship. 
This comes after Leeds journalist Adam Pope shared a post on his page relaying news originally published in a statement by the EFL.
The statement revealed the kick-off times for the remaining league games when the season resumes later this month.
There will be Championship fixtures now played on Friday, Saturday, Sunday and midweek games played on Tuesday and Wednesday until all remaining games are completed.
As Pope relayed this news onto his Twitter page, this gathered a lot of replies from Leeds fans who were quick to share their reactions to this latest news.
Here's a sample of Leeds fans responding to the post:
Kick off times announced for Championship restart by EFL.
Friday: 6pm and 8pm
Saturday: 12.30pm, 3pm and 5.30pm
Sunday: 12pm
Tuesday: 5pm, 6pm and 8pm
Wednesday: 5pm, 6pm and 8pm #lufc

— Adam Pope (@apopey) June 5, 2020
Blimey I'll set my alarm

— @theyorkest (@theyorkest) June 5, 2020
Good grief..

— IAIN PLENDERLEITH (@IPLENDY65) June 5, 2020
Before the season was temporarily suspended due to the impact of the current global pandemic back in March, Marcelo Bielsa's side were in a great run of form having won their previous five league matches, resulting in them landing in the top spot of the Championship table (per BBC Sport).
Now that Pope has shared this information on his Twitter page of the proposed fixture schedule, this sparked a big reaction.
Going to need a second TV in the living room AND the IPad Awesome

— Mark Richards (@manwithmessage) June 5, 2020
Do you like this proposed fixture schedule?
Yes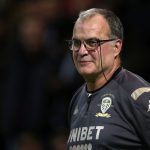 No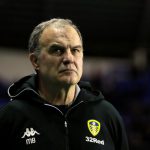 However, there were some Leeds fans responding to the post who were after some more information from Pope about the upcoming fixtures.
Do we know whether the fixture list is in the same order

— The New Don (@Dpfproperties) June 5, 2020
Any ideas when they'll confirm fixtures for clubs?

— AB (@ABLufcWhite) June 5, 2020
There were some Leeds fans who were rather sceptical over the proposed fixture schedule.
Glad is starting but fear starting too soon. I thought at least a further 2 weeks needed but i understand why they want to rush it due to contract restrictions. Time to get on with now and see what happens – no excuses

— peter-maurice (@petermauriceuk) June 5, 2020
Midweek times are weird but let's get it on

— Pete (@BadgeSmiley) June 5, 2020
It appears that this proposed fixture schedule for Leeds and all the other Championship clubs has caused quite a stir between these Leeds fans.
You would think that a lot of the fans would be excited to see their team back in action and try and secure promotion back to the Premier League.