A lot of Charlton Athletic supporters have been responding to a tweet that was recently posted by talkSPORT which includes an audio clip of ex-cricketer Darren Gough sharing his thoughts on Lyle Taylor's decision not to play for the Addicks once the Championship resumes. 
The EFL recently announced their plans to restart the Championship on 20 June. Following this news, Charlton manager Lee Bowyer revealed that three Addicks players, including Taylor, have decided that they won't rejoin the club to complete the 2019/20 Championship campaign. 
Taylor's Charlton contract is set to expire at the end of June and the 30-year-old has previously been linked with a move away from the club at the end of his current deal. Back in December Sky Sports' Keith Downie took to Twitter to share that other Championship clubs, as well as Scottish Premiership side Rangers, have been "keeping a close eye" on Taylor. 
Bowyer explained that Taylor made his decision not to return for the Addicks upon the resumption of the 2019/20 season as the player is concerned about getting injured ahead of his contract expiring at the end of June, which may indicate that his mind could be on his next move rather than his current club Charlton.
? "If I was in his situation, I probably wouldn't play."

? "This could be his dream move!"

? "He deserves a break, here. I understand the fans won't be happy."@DGoughie understands why Lyle Taylor doesn't want to play for #CAFC once football comes back pic.twitter.com/9BykDkI468

— talkSPORT (@talkSPORT) June 1, 2020
In this talkSPORT clip, Gough defends Taylor, stating that his next move "could be his dream move". However, some Addicks fans were less sympathetic towards the 30-year-old attacker. 
So will this then give players a license going forwards to just stop playing out their final seasons come every March (which is the equivalent of what stage of the season we are at)
Absolutely ridiculous that you are supporting this Goughie, he has to finish his job first? #cafc

— ryan tait (@Turkishcypriot8) June 1, 2020
Says a lot when it takes you til your 30 to get that big break and before then been a journey man before that, he is under contract til end of June he should honour that contract then go

— Danny (@dannyowen54) June 1, 2020
He is still in contract upto the 30th that's the point you lemon!! #cafc

— fred (@fredbarney2014) June 1, 2020
if he doesn't want to play, he shouldn't be paid. Now go away @lyletaylor90 If you won't play you're no longer welcome at #cafc

— Ted (@charltonted) June 1, 2020
What a load of rubbish. Charlton have been the only team to ever back Lyle and this how he repays the fans!

— Samuel Day (@_SamuelDay) June 1, 2020
Some Charlton fans questioned what dream move Taylor could have lined up. 
Do you have any sympathy for Lyle Taylor?
YES, HE HAS TO THINK OF HIS FUTURE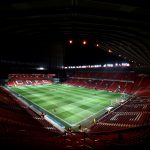 NO, HE IS A CHARLTON PLAYER FOR NOW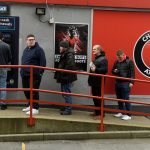 Dream move what arsenal or chelsea coming in for him? Its a money move dream move who dreams about playing for brentford

— Michael (@natediazisking) June 1, 2020
You keep saying dream move. What dream move is it? When he signed for us that was a dream move for him.

— Rhys (@RhysSandz) June 1, 2020
Regardless of his plans for the future, Taylor is under contract with Charlton until the end of June and as a result, it may be understandable why some Addicks fans feel that he should play for the club until his contract expires.