Charlton Athletic's official Twitter account recently posted a tweet that included a link to an article from the club's official website which shares some comments that Addicks manager Lee Bowyer recently made regarding the club's preparations ahead of the resumption of the 2019/20 Championship campaign. 
As explained by this article from the Addicks' official website, the EFL recently announced their plans to restart the 2019/20 Championship season on the weekend of 20th June and this post shares some comments that Charlton manager Bowyer recently made regarding he and his team's preparation for the resumption of England's second-tier later this month. 
This article quotes Bowyer as stating that he is pleased with his players' recent performances in training, however, the 43-year-old coach also revealed that three Addicks players – Lyle Taylor, Chris Solly, and David Davis – have decided that they won't rejoin the club for the remaining nine games of the season. 
Both Taylor and Solly are set to see their contracts expire at the end of June. Meanwhile, Davis had only been on loan with the Addicks since January but Bowyer does explain that Davis has made his decision based on concerns over the ongoing viral outbreak.
? "We have to fight to the end, we've got nine games to do it."

Bowyer updates on preparations ahead of provisional June 20th start date.

? https://t.co/nzB4lAbkae #cafc pic.twitter.com/phRtuEZxSV

— Charlton Athletic FC (@CAFCofficial) June 1, 2020
Charlton Athletic's tweet sharing this news has caught the attention of some Addicks fans, many of whom called for the club to not pay players who refuse to play their remaining fixtures. 
Another strange day at Charlton Athletic

— CAFC Facts & Stats (@CafcFacts) June 1, 2020
Just make sure Solly and Taylor ain't assessable to anything club related and make sure they don't get their wages this month !

— Craig (@clucas1984) June 1, 2020
Will this make life more difficult for Lee Bowyer?
YES, OF COURSE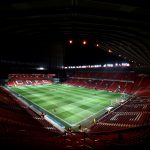 NO, HE'LL BE FINE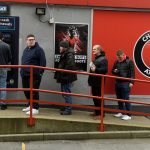 Players have too much power now. Contracts run until 30th June. They should work until that date, if not should be fined or go unpaid.

— CAFC-SE7 (@se7_cafc) June 1, 2020
Announce not paying Taylor's wages

— harry (@harrycafc_) June 1, 2020
One Addicks fan shared some praise for Bowyer in response to this post whilst another Charlton supporter stated that playing the remainder of the season without Taylor will test the manager. 
It's Lord Bowyer's world, we just live in it ?????????

— Matt Taylor (@llezx3addick) June 1, 2020
Without Taylor, this is where Lee has to show his coaching and tactical nous. It will be the definition of him at Charlton

— Kevin T (@Kevintallett92) June 1, 2020
Considering that Taylor is Charlton's top goalscorer in the Championship this term, it may be fair to say that his absence could make the remainder of the 2019/20 campaign more difficult for Bowyer and the Addicks.